[ad_1]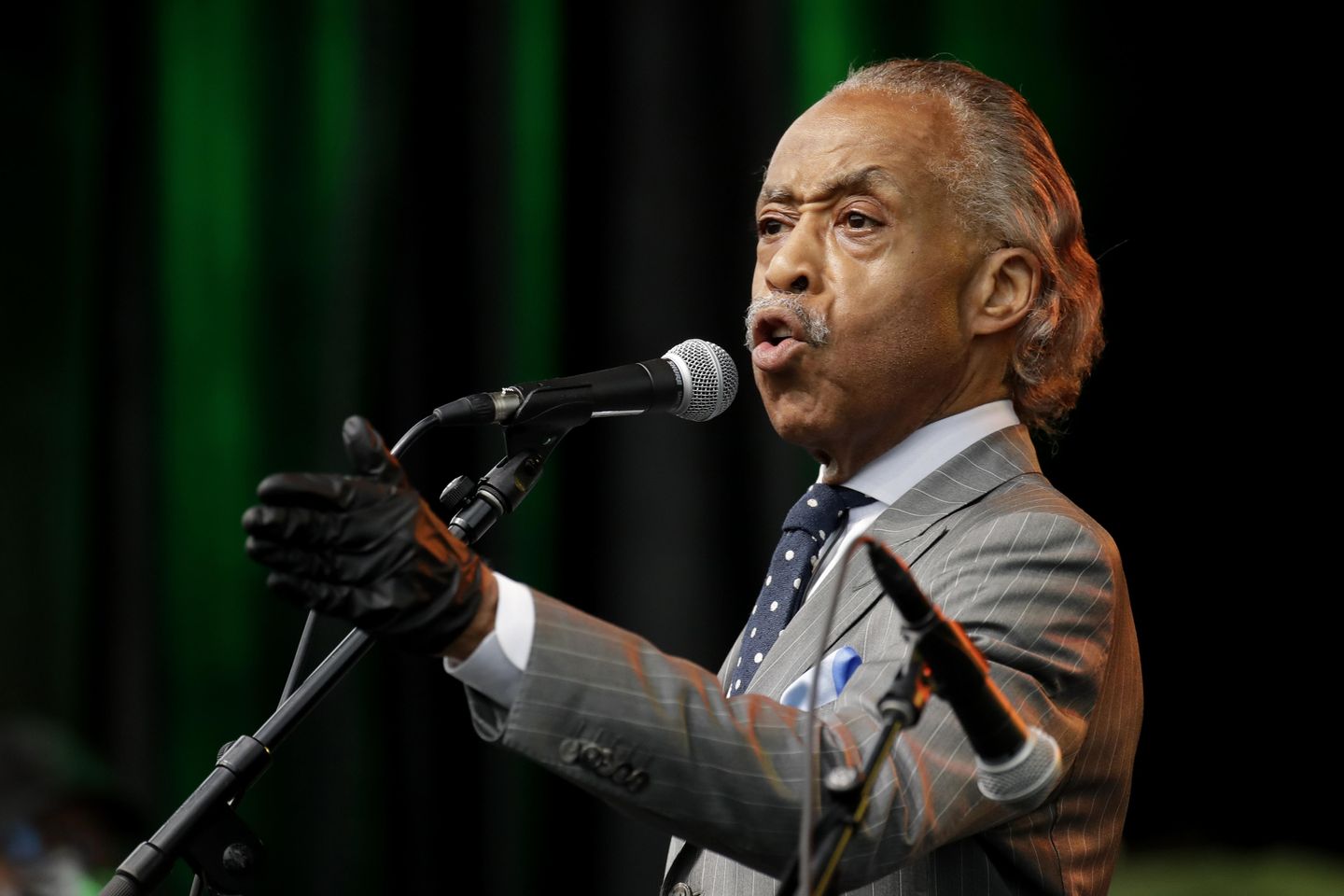 CNN's decision to part ways with longtime anchor Don Lemon didn't exactly shock media-watchers, but it did blindside Al Sharpton.
The civil-rights activist and MSNBC host called for CNN to provide answers on the decision announced Monday to release Mr. Lemon after 17 years with the network, calling him a "superb journalist" and "invaluable" voice.
"We are completely stunned at the termination of Don Lemon," said Mr. Sharpton, founder and president of the National Action Network, in a joint statement Wednesday with Marc Morial, president of the National Urban League.
"Throughout his career, Don has been a superb journalist who was very open to the civil rights community on issues others wouldn't touch," they said. "Don's voice has been invaluable to the conversation of how we become a more just nation. With the health of our democracy undergoing perhaps its greatest test, we cannot afford to silence his voice."
They cited a Monday tweet by Mr. Lemon, who is Black, accusing CNN of notifying him through his agent and saying it was "clear that there are some larger issues at play."
"We would like to know what he alludes to when he said there are greater things at play, which is why we urge for a full explanation as to why he was let go in such a fashion," said Mr. Sharpton and Mr. Morial.
Other prominent Black figures have also raised questions about Mr. Lemon's departure, which came days after a testy exchange with GOP presidential candidate Vivek Ramaswamy about Black Americans and Second Amendment history.
After Mr. Ramaswamy said the National Rifle Association fought for Black gun ownership, Mr. Lemon said it was "insulting" to have the guest "sitting here, whatever ethnicity you are, 'splaining to me what it's like to be Black in America."
Sports journalist Jemele Hill posted a clip of the exchange and tweeted: "So Don Lemon got fired for … doing his job?"
If Don lemon got fired from CNN for telling a conservative (correctly) that Black folks still had to (and are having to) fight for freedom after the civil war, then 1. I'm proud of Don for calling bullshit bullshit 2. CNN needs to be called to the floor. https://t.co/eiPvRvbUwq


— C.J. Lawrence (@CJLawrenceEsq) April 24, 2023
His days at CNN appear to have been numbered after he was demoted last year from hosting his own primetime show to co-anchoring the revamped morning show, changes made under new leadership following the Warner Bros.-Discovery merger.
Mr. Lemon went missing briefly from the air in February after saying that Republican presidential candidate Nikki Haley was not "in her prime," prompting pushback from co-anchor Poppy Harlow. He later said he regretted his "inartful and irrelevant" comments.
An April 5 report in Variety headlined "Don Lemon's Misogyny at CNN Exposed" that said he "flouted rules and cozied up to power all while displaying open hostility to many female co-workers."
A Lemon spokesperson dismissed the article, which referred to interviews with more than a dozen former and current colleagues, as "unsubstantiated" and "anonymous gossip."
CNN said it was "unable to corroborate the alleged accounts," according to Entertainment Tonight.
Mr. Lemon blasted CNN in his Monday tweet, saying "I would have thought that someone in management would have had the decency to tell me directly" about his termination.
That claim was disputed by CNN.
"Don Lemon's statement about this morning's events is inaccurate," the network said. "He was offered an opportunity to meet with management but instead released a statement on Twitter."
CNN has not commented publicly on Mr. Sharpton's statement.


[ad_2]

Source link