[ad_1]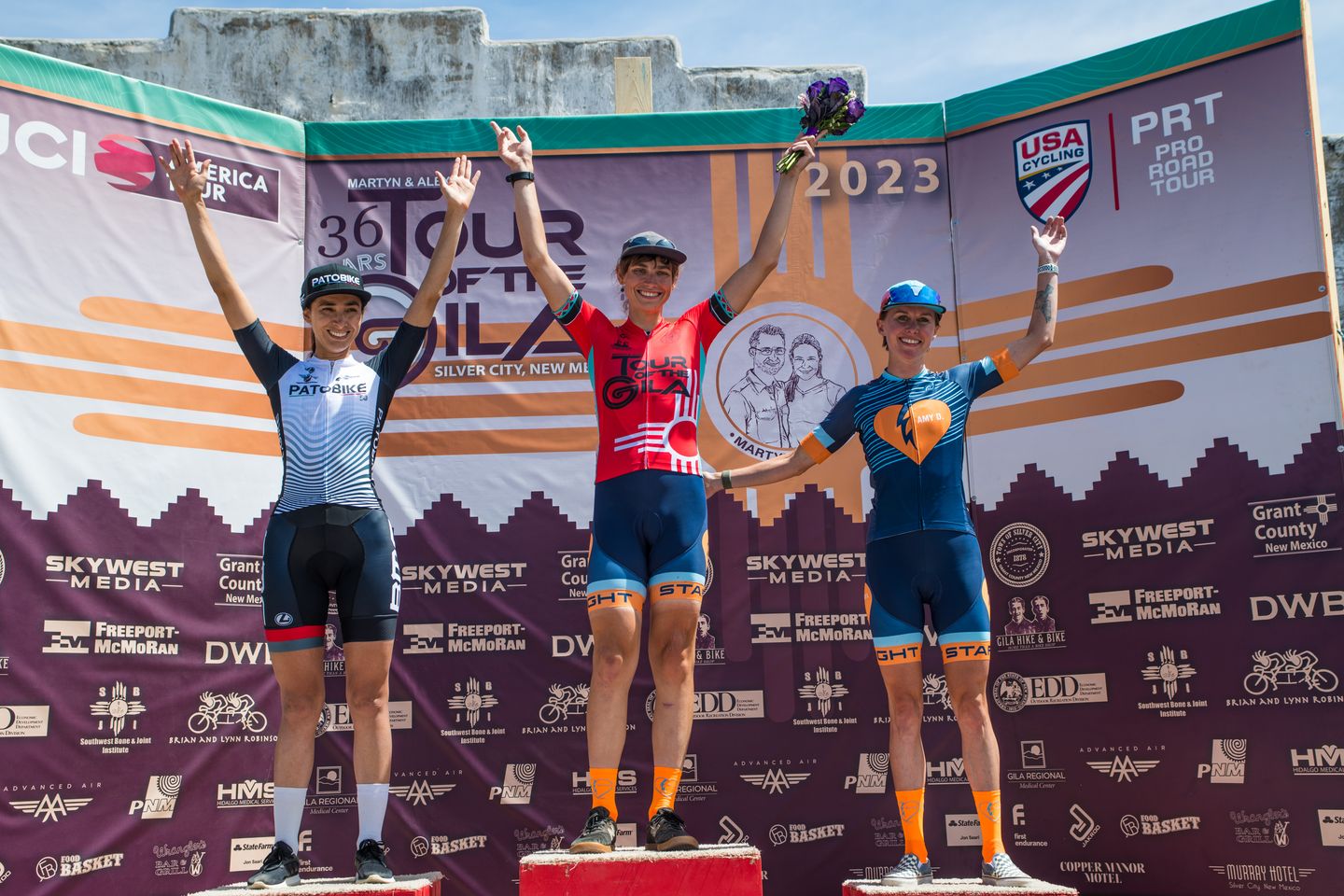 In the world of women's pro cycling, it's becoming increasingly difficult to avoid racing against male-born athletes who identify as women. Just ask Hannah Arensman.
Arensman, a top professional cyclist, decided to retire at age 24 after placing fourth at the 2022 National Championships Cyclocross in December. Just ahead of her in third place was transgender competitor Austin Killips — and right behind her in fifth was Jenna Lingwood, another transgender cyclist.
"It's been very disheartening to finish this way," Arensman told The Washington Times. "If this does not change, if the rules are not changed to make women's sports for women, there's not going to be women's sports for the next generation. The records are all going to go to male riders."
The 27-year-old Killips, who took up racing in 2019, captured the prestigious Tour of the Gila women's road race last weekend in New Mexico, winning thousands in prize money and stoking speculation about possibly qualifying for the Tour de France Femmes and even the 2024 Paris Olympics.
Killips is being compared to former collegiate swimmer Lia Thomas, but there's at least one key difference. Thomas was the only male-to-female transgender athlete in the pool during her 2022 NCAA championship run. Killips has plenty of company.
The Independent Council on Women's Sports, or ICONS, cited a tally of 50 transgender cyclists on @i_heart-bikes that are either currently or recently active in women's elite international racing, fueling pushback as they capture titles, prize money and podium slots on the women's circuit.
"Cycling sees the most men competing in the women's category of any other sport at this time," said ICONS co-founder Marshi Smith.
They include Rachel McKinnon, who won both the 2018 and 2019 International Cycling Union [UCI] Masters Track World Championships, and Chelsea Wolfe, an alternate on the USA BMX freestyle team at the 2021 Tokyo Olympics.
"There are more athletes starting in women's cycling every season," said Smith, a former NCAA Division I collegiate swimmer. "As prize purses finally begin to match men's prize money, more and more male cyclists are encouraged to stand on women's podiums for a moment in the limelight."
If transgender cyclists like Killips haven't become household names like Thomas, it's probably because cycling has long flown under the radar of US sports fans. Bike racing is not an NCAA sport. In addition, men outnumber women in cycling by 72% to 28%, said ICONS.
As the number of male-born cyclists in the women's field grows, however, so does the outrage.
Protesters advocating for single-sex sports have become increasingly common at races, as have counter-protests in favor of male-to-female transgender cyclists in women's races.
"What Happened to Women's Cycling? How the sport was colonized by mediocre, narcissistic men," said the headline on a March 30 report on The Distance, a publication of LGB United.
UCI, the international cycling governing body, sought to quell the growing frustration last year by lowering the testosterone limit for transgender competitors from 5 to 2.5 nmol/liter in serum. The time frame for testosterone suppression was raised from 12 to 24 months.
The stricter limits, which have been adopted by USA Cycling, resulted in cyclist Leia Genis being disqualified from the 2022 elite track national championships after winning a silver medal. Genis accused USA Cycling afterward of "transphobia."
Advocates for single-sex elite sport argue that testosterone reduction alone isn't enough to compensate for the advantages enjoyed by athletes who have undergone male puberty, which include greater muscle mass, superior oxygen-carrying capacity, and longer and larger bones.
"Testosterone suppression does not mitigate male advantage," said Smith.
Killips became the first male-to-female transgender competitor to win the Tour of the Gila, but the victory may have done more to hurt than help the inclusivity cause. For one, Killips bested second-place finisher Marcela Prieto by a whopping 89 seconds, inflaming allegations of unfairness.
"@uci_cycling is very effectively killing off women's cycling by allowing this movement," tweeted American cycling great Inga Thompson, a three-time Olympian. "Do they not see the damage they are doing as sponsors talk about leaving the sport because of the controversy caused because UCI fails to lead."
Another bad look: Former collegiate swimmer Riley Gaines posted a video clip Friday of Killips apparently pushing Arensman during her last race. 
"You mean the same Austin Killips who competes against the women and went out of his way to push a female cyclist off her bike mid race causing her to ultimately quit the sport all together?" tweeted Gaines, a spokeswoman for the Independent Women's Forum.
You mean the same Austin Killips who competes against the women and went out of his way to push a female cyclist off her bike mid race causing her to ultimately quit the sport all together? Oh, word. https://t.co/1wKOop9yiX pic.twitter.com/o4JcsZCo9B


— Riley Gaines (@Riley_Gaines_) April 26, 2023
This year's event also marked the first time the purse for the men's and women's races were the same ($35,350), which critics called ironic.
"Such irony that this year the men's & women's prize purse was equal for the first time, but now quite lopsided with Killips taking from the pot," tweeted one commentator.
Killips posted a photo Monday on Instagram as part of a group of cyclists sharing a group hug after the race.
"After a week of nonsense on the internet I'm especially thankful to everyone in the peloton and sport who continue to affirm that twitter is not real life," said Killips in the post. "I love my peers and competitors and am grateful for every opportunity I get to learn and grow as a person and athlete on course together."
PinkNews chalked up the outcry in a Tuesday post to "transphobic outrage."
Organizers of the Tour of the Gila addressed the outrage with a message online explaining that the race is "required to follow the rules and regulations set forth by UCI."
"All rules and regulations on racer eligibility and classification are set forth by the UCI and USA Cycling and must be followed by event organizers," said the post. "Tour of the Gila recognizes the passionate debate regarding rider eligibility and classifications of riders set by UCI and USA Cycling and encourages UCI and USA Cycling to host an open discussion on the matter."
Arensman said she remembers having a collision with Killips, but wasn't sure whether it was intentional.
"He might have just stumbled, but it was like getting hit by a freight train," said Arensman. "Cycling's a full body contact sport. You're going to get hit at some point, but when you get hit by a guy, it's different."
She also said that many female cyclists are upset by the influx of male-born competitors, but so far their complaints have fallen on deaf ears.
"There have been many letters written to USAC about this by many female cyclists about having guys not in our field," Arensman said. "But they have for the most part seemed to be ignored. It does not seem like they're interested in making women's sports for women right now. I don't know what the thought process is there."
The Washington Times has reached out to USA Cycling for comment.
At the same time, she said, women are afraid to speak out publicly for fear of losing sponsors or engendering a social-media backlash.
"There are many racers who are very upset about this," Arensman said. "The only thing is, they are afraid to say anything because they're afraid of what will happen to them if they do speak up."


[ad_2]

Source link