[ad_1]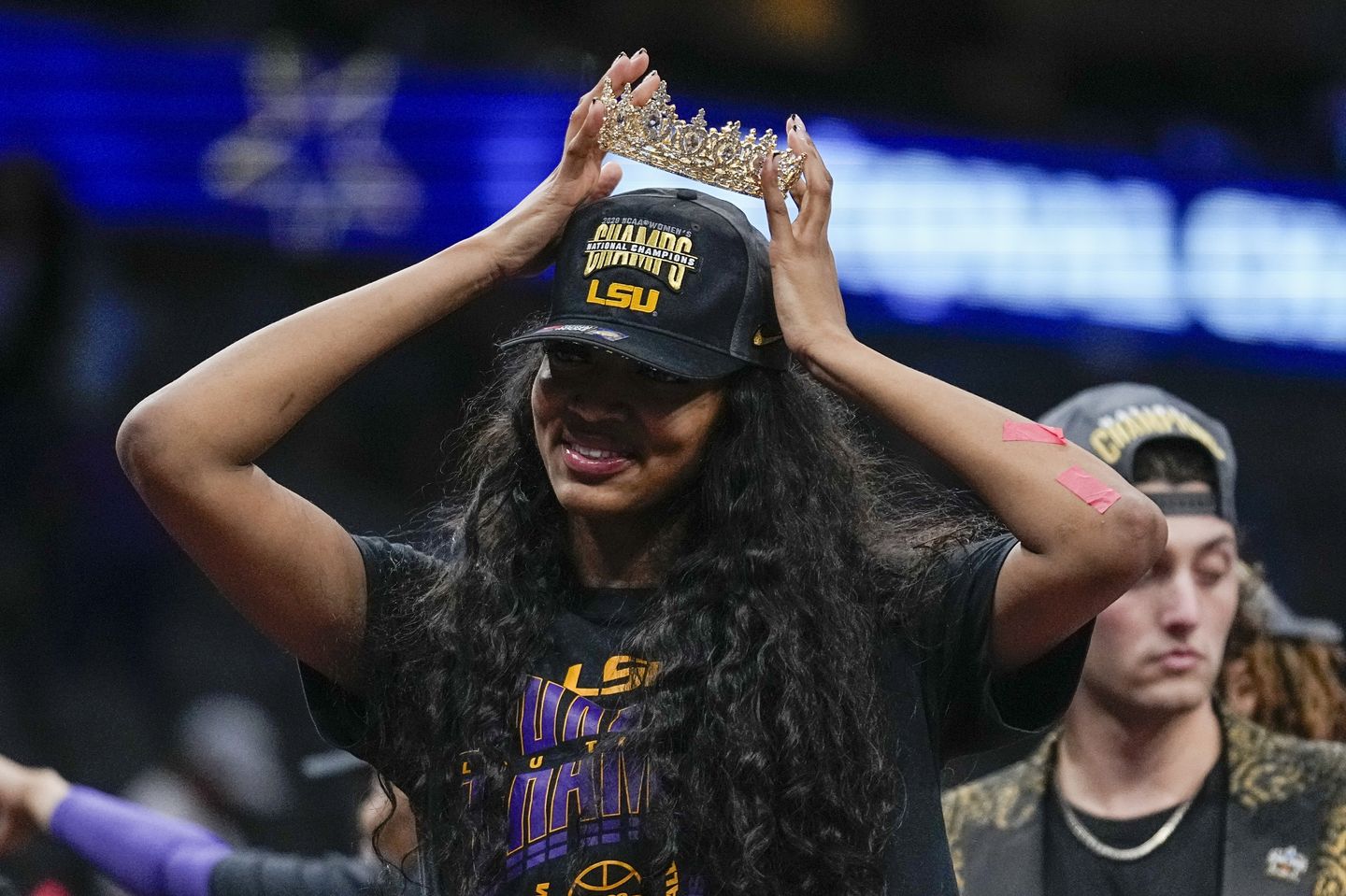 President Biden has patched things up with LSU women's basketball captain Angel Reese in a congratulatory call, capping a weeklong dustup after first lady Jill Biden suggested inviting the runner-up Iowa Hawkeyes to the White House alongside the NCAA champion team.
Mr. Biden praised Louisiana State University's "historic season and championship win" during his call with Ms. Reese, according to the White House on Friday.
The president also spoke by phone with LSU Head Coach Kim Mulkey to congratulate her on the Tigers' victory and formally invite the team to the White House. No specific date for the visit has been set.
On Wednesday, Ms. Reese said she would not visit the White House, and would instead "go to the Obamas" over Mrs. Biden's suggestion before walking those remarks back on Friday.
"You don't get that experience [to go to the White House] ever, and I know my team probably wants to go for sure and my coaches are supportive of that, so I'm going to do what's best for the team and we've decided we're going to go. I'm a team player. I'm going to do what's best for the team. I'm the captain," Ms. Reese said on ESPN.
The comments put an end to a spat that was sparked after LSU defeated Iowa 102-85 in Sunday's championship game.
During an appearance in Colorado on Monday, Mrs. Biden praised both teams for their successful seasons before suggesting a detour from long-standing tradition.
"I know we'll have the champions come to the White House, we always do. So, we hope LSU will come," she said. "But, you know, I'm going to tell Joe I think Iowa should come, too, because they played such a good game."
Ms. Reese called the idea "A JOKE" on Twitter on Monday, igniting a firestorm online.
Iowa's Caitlin Clark said Tuesday that her team shouldn't receive an invitation.
"I don't think runner-ups usually go to the White House. I think LSU should enjoy that moment for them and congratulations, obviously, they deserve to go there. Maybe I could go to the White House on different terms though," Ms. Clark said. "That's for LSU. That's a pretty cool moment and they should enjoy every single second of being a champion."
The first lady's spokeswoman Vanessa Valdivia chimed in on Tuesday, saying the first lady meant no disrespect to the Tigers by suggesting an invitation to Iowa, and appeared to walk back an invitation for Iowa.
"Her comments in Colorado were intended to applaud the historic game and all women athletes," Ms. Valdivia wrote on Twitter. "She looks forward to celebrating the LSU Tigers on their championship win at the White House."
LSU said Thursday it would accept Mr. Biden's invitation to visit the White House.
The championship game for the women drew 9.9 million viewers, a record for women's college basketball. The 102-85 final tally also broke a record for the most points scored in an NCAA women's championship game.
• Brad Matthews contributed to this story.


[ad_2]

Source link