[ad_1]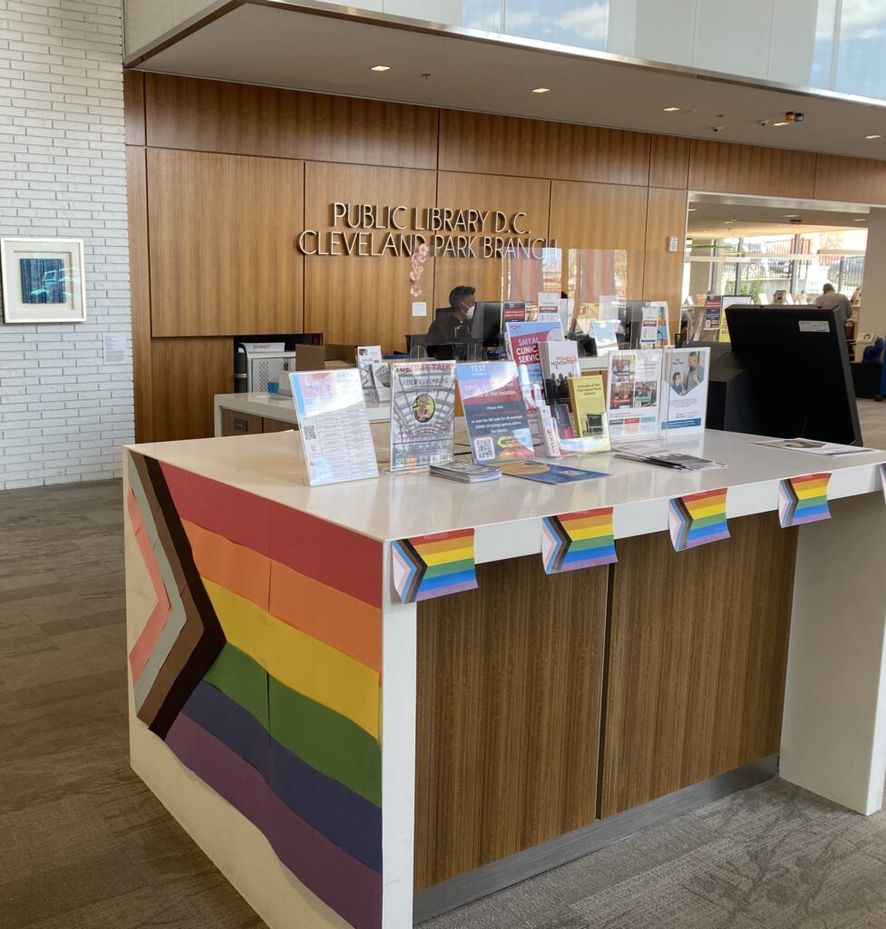 The D.C. Public Library system clearly didn't approve of actor Kirk Cameron's recent visit to read his Christian-themed children's book.
 
Mr. Cameron arrived at the Cleveland Park Public Library in Northwest Washington to find it festooned with LGBT rainbow flags and a book display with dozens of LGBTQ-themed books for children and youth, including pro-transgender titles such as "Princess Boy" and "I'm Not a Girl."
 
The library system acknowledged that the displays were installed Tuesday in a deliberate rebuttal to the Christian actor and activist ahead of his Wednesday reading, the latest stop on his national library tour aimed at offering a conservative alternative to drag queen story hours.
 
"The public feedback that the library received on Twitter, and through emails and phone calls, indicated that there was a perception that the library endorses the views of the groups using the public meeting room," the library system said in a statement to The Washington Times. "The library created the displays to correct that misinterpretation of its core value of welcoming everyone."
 
Whether Mr. Cameron felt welcome is another question, but he was upbeat after reading his children's book "As You Grow" at an event sponsored by publisher Brave Books that featured other conservative personalities reading their recently published children's books.
 
They included former White House press secretary Sean Spicer, conservative pundit Jack Posobiec, Brave Books CEO and founder Trent Talbot, and Chaya Raichik, the creator of Libs of TikTok.
 
"We had a great turnout of families," Mr. Cameron told Family Research Council President Tony Perkins on his "Washington Watch" show.
 
"We had a dream team of authors there from Brave Books," Mr. Cameron said. "These were books including my book on the fruits of the spirit and biblical wisdom, to a book about fostering trust between parents and children rather than kids keeping secrets from parents, which kids are being taught to do now in schools."
 
He referred to Ms. Raichik's book "No More Secrets: The Candy Cavern," which seeks to counter school systems that use a transgender student's preferred name and pronouns at school, but not in front of parents.
The Cleveland Park Library put these trans flags & a whole display of woke books at the front of the library YESTERDAY.

They are coming for your children.

The good news is, we won't back down

Onto the next in NYC pic.twitter.com/C0WdigfxrN


— BRAVE BOOKS (@BraveBooksUS) March 29, 2023
Critics on the left blasted the library system ahead of the event for hosting Mr. Cameron and the other authors, although the library had little choice, given that Brave Books reserved a public room open to all.
 
"This is not a library sponsored program," the system tweeted last week. "It is a public meeting room reservation. Using a library meeting room in no way constitutes endorsement by the DC Public Library."
 
ShutdownDC urged supporters to call the library and "tell them Chaya is not welcome here" and accused the speakers of "seeking to promote hate."
 
Mr. Cameron's next reading was scheduled for March 31 at Bryant Park in front of the Stephen A. Schwarzman Building, also known as the 42nd Street Library, in New York.


[ad_2]

Source link