[ad_1]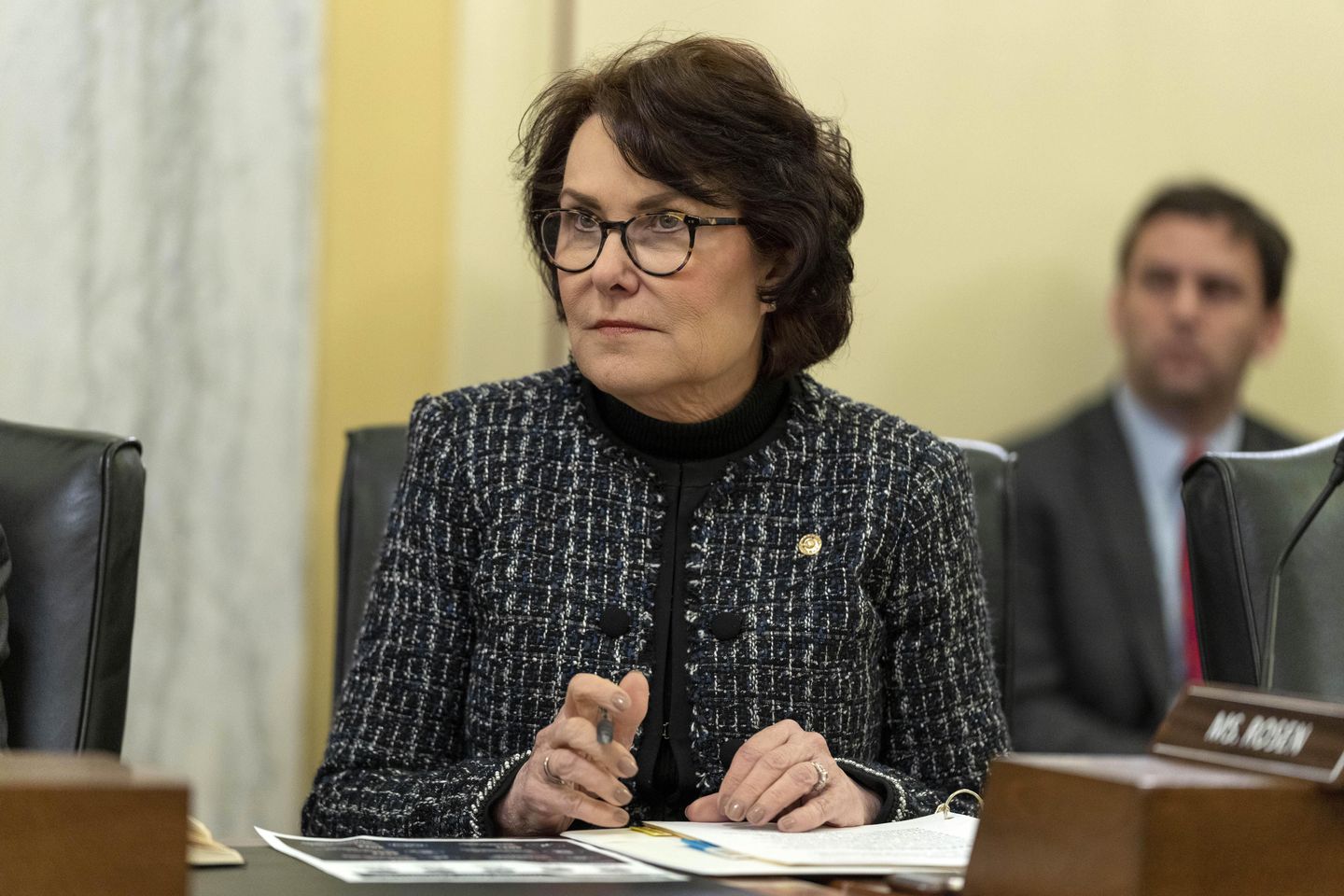 Senate Democrats are making a last-ditch effort to stop fellow Democrats from delivering a bipartisan rebuke of President Biden by voting to reimpose Chinese solar tariffs that were lifted by the president.
The lobbying effort comes as several Senate Democrats are either straddling the fence or planning to vote with Republicans to reinstate tariffs that were suspended against countries used by Chinese solar panel companies to funnel their product and violate U.S. trade laws.
The GOP-led House passed the bipartisan bill last week, the latest example of Democrats voting with Republicans to roll back Mr. Biden's regulatory agenda.
The privileged measure must now receive a vote in the Democratic-led Senate and is set to pass this week with only a simple majority, circumventing the chamber's 60-vote filibuster threshold.
Sen. Jacky Rosen, Nevada Democrat, is leading the campaign to support Mr. Biden and oppose the tariffs that she said would have a "devastating impact" on the U.S. solar industry by taking away its cheap foreign supply. Mr. Biden froze solar tariffs last year until June 2024 against four Southeast Asian countries — Malaysia, Cambodia, Thailand and Vietnam — because they produce 80% of the panels used in U.S. projects.
Ms. Rosen, whose state is home to the most solar jobs per capita, told The Washington Times that she and Sen. Martin Heinrich, New Mexico Democrat, made arguments to their Democratic colleagues during a weekly closed-door party lunch on Tuesday against voting for the measure.
"It's job-killing — thousands of jobs across the country," Ms. Rosen said. "This pause is the bridge that we need to turbocharge manufacturing of solar panels and all the other infrastructure that goes along with that. We need a few years to get there."
At least four Senate Democrats say they'll buck the party to vote with Republicans in favor of the tariffs: Joe Manchin III of West Virginia, Sherrod Brown of Ohio, Bob Casey of Pennsylvania and Senate Finance Committee Chair Ron Wyden of Oregon.
Mr. Manchin, who chairs the Senate Energy Committee, Mr. Casey and Mr. Brown all face tough reelections in 2024.
Sen. Jon Tester, a Montana Democrat who is also up for reelection, told The Times he remained undecided for unspecified reasons.
Ms. Rosen's lobbying efforts failed to dissuade Mr. Casey, who told The Times following the private intra-party debate that his position remained unchanged.
Meanwhile, Democratic Sens. Jon Ossoff and Raphael Warnock of Georgia said Tuesday they remained on the fence.
Solar industry groups are in lockstep with the White House, saying the legislation would impose retroactive tariffs that would cripple domestic solar energy.  
Mr. Biden has threatened to veto the legislation, which would mark his third.
The White House said the tariff pause is meant to act as a "bridge" to supply domestic solar projects while U.S. manufacturing ramps up from clean energy spending passed into law under Mr. Biden.
But proponents of the bill who are pro-tariff say it's about getting tough on a foreign adversary that is undercutting American manufacturers.
Ms. Rosen sought to assuage concerns over the need to punish China by arguing that Congress can simultaneously do so while ensuring solar energy has a reliable supply of panels.
"We always need to keep our eye on the Chinese Communist Party. We can do both," she said. "We can make sure to continue to get panels we need to increase turbocharged domestic manufacturing. We need to do both because jobs are on the line."


[ad_2]

Source link