[ad_1]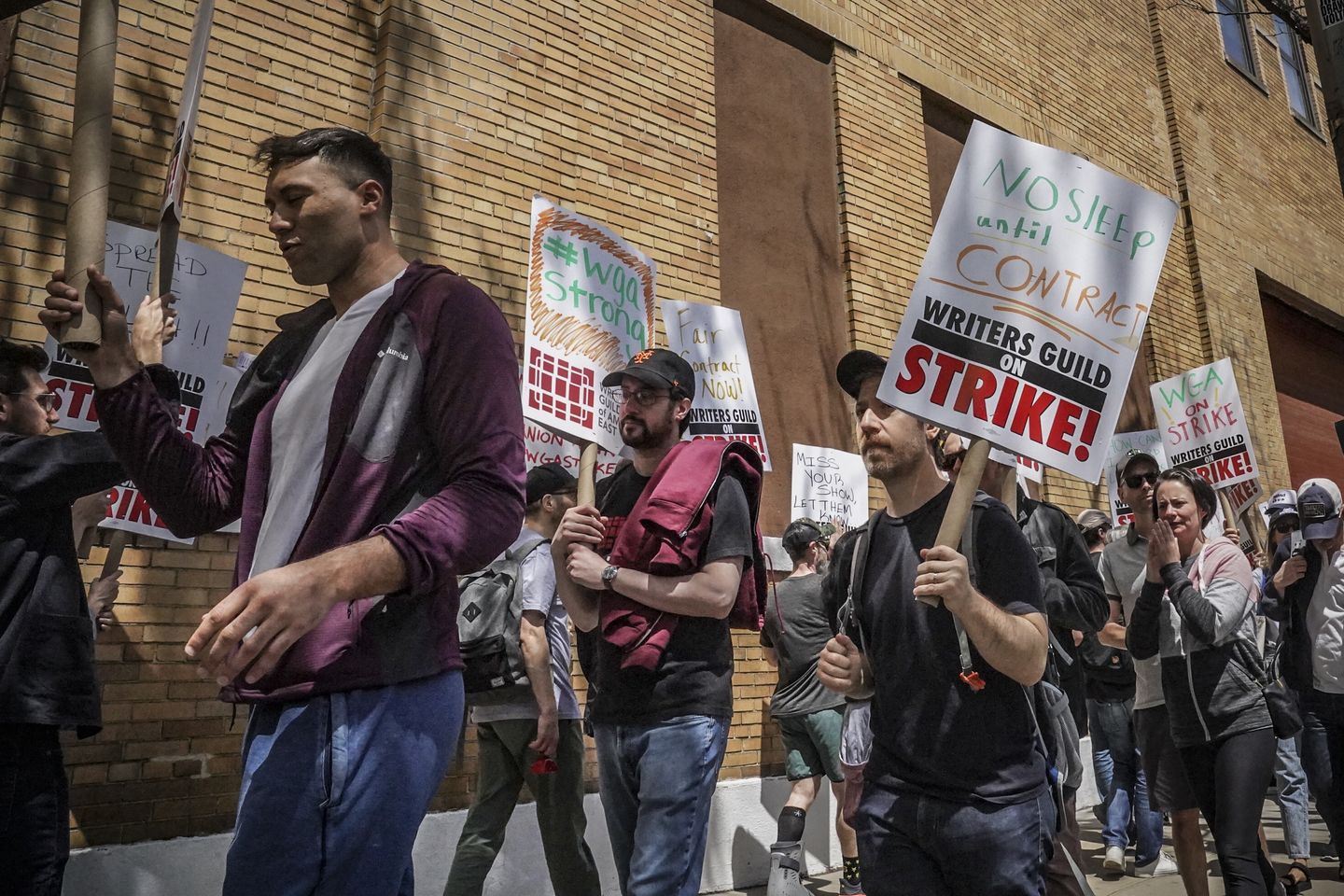 Writer's Guild of America workers returned to the picket line on Thursday as contract talks for the Directors Guild of America heat up.
Contract talks between the DGA and the Alliance of Motion Picture and Television Producers began on Wednesday and reportedly focused on many of the same issues as the WGA.
Some of the priorities for the DGA include addressing wage stagnation, improving residuals in the streaming era and improving on-set safety for workers. The DGA and Screen Actors Guild contracts both expire on June 30, with SAG and AMPTP expected to begin negotiations on June 7.
"With the collective strength and unity of the full DGA membership, we are committed to winning a strong contract that sets a new path forward for our industry," the DGA said in a statement posted to the union's website.
The DGA negotiations bring new twists to the entertainment labor struggle. Since many of the concerns raised by the DGA are similar to those raised initially by the WGA, some expect another parallel strike may be coming.
Filmmaker Paul Schrader said that because the contract talks are so close together, the strike may end sooner than expected.
"The directors don't like to strike. It's the same issue," he said at a screening last week. "They're getting burned by the streamers in the same way. So if the directors line up behind the writers, and then if SAG will line up behind them, the strike will be over — boom, right there. The streamers will bump up, they don't have a choice. So theoretically the strike could go on seven or eight months, but if the director and actors join in, it's over."
The WGA is asking for improved working conditions, an increase in residual pay on streaming shows and further restrictions on AI technology that could be used to write shows or movies.
The previous writer's strike lasted nearly four months in the winter of 2007-2008 and cost the industry an estimated $3 billion. At the time, late-night shows and programming like Saturday Night Live stopped.
Producers feel confident that this time around, they have more banked content to outlast the striking writers.
"I think for us, we are well-positioned, and we think that with our strategic priorities and strategy in sports, but also in news, those are two areas that are not affected by the writers' strike and the audience will pivot when watching television to those categories," Fox CEO Lachlan Murdoch said in a conference call earlier this week.
The writers have media coverage behind them. President Biden has publicly come out in support of the union, and Vice President Kamala Harris backed out of a scheduled event next week over fears it might conflict with the strike.
"We've had massive national and international news coverage," WGA West President Meredith Stiehm wrote to union members this week. "Our picket lines have already shut down location shoots in N.Y. and L.A.; the late night shows went dark on Tuesday; and the 'MTV Movie & Awards' live show was canceled because of our action. All in only four days on strike."


[ad_2]

Source link