[ad_1]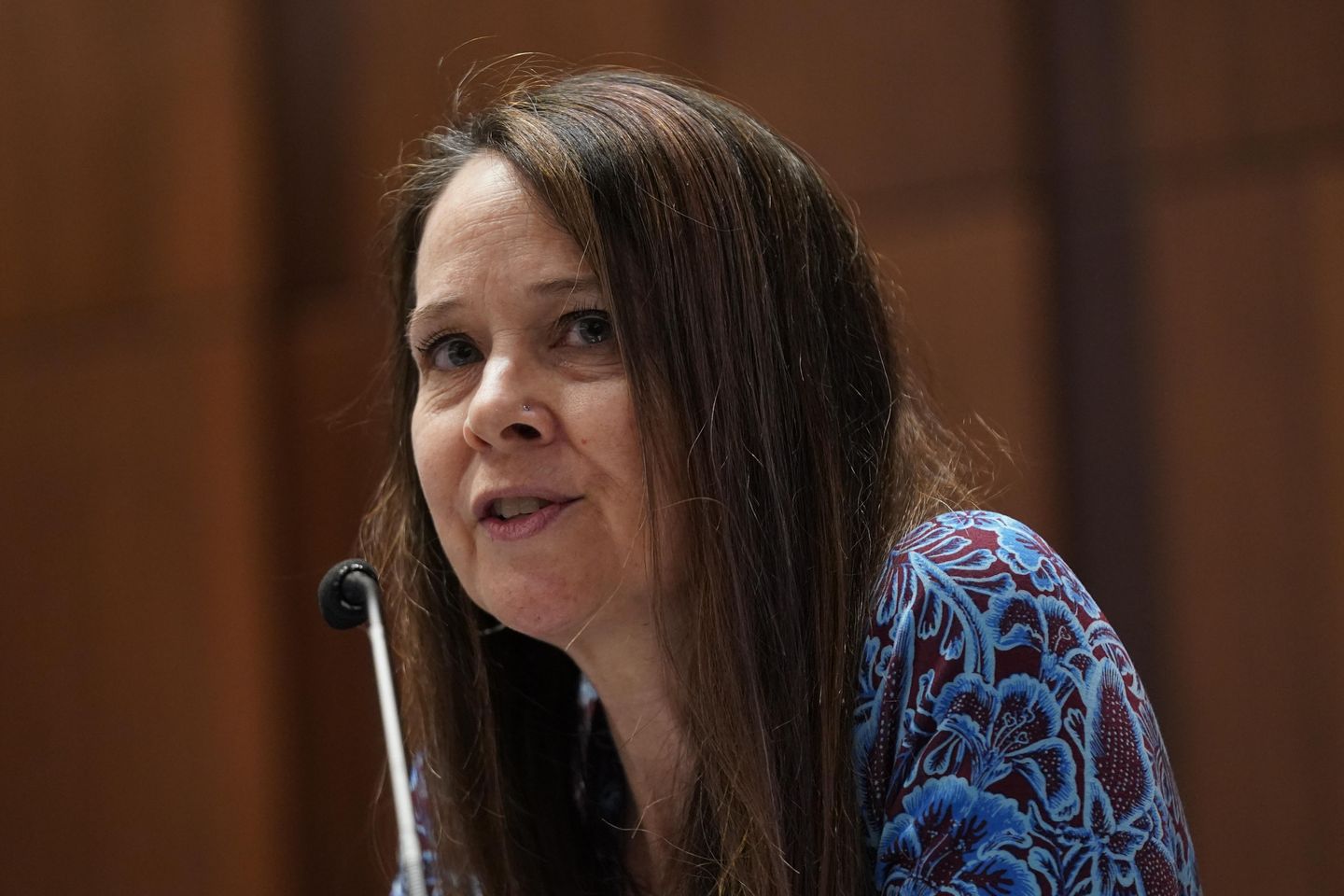 Top Biden administration cyber official Jen Easterly told lawmakers on Tuesday she supports a total ban of TikTok while having concerns that China uses the popular video-based platform to influence elections. 
President Biden has not publicly reached a formal determination about whether to pursue a nationwide ban of the China-founded app, but momentum for legislation empowering him to enact a blockade has grown in Congress in recent weeks. 
Asked at a House Appropriations Committee hearing whether she would be supportive of a nationwide ban on TikTok, Ms. Easterly said, "I would be. I don't know if that is implementable, though."
Ms. Easterly leads the Cybersecurity and Infrastructure Security Agency, which aims to defend against threats to such critical infrastructure as power, gas pipelines and water systems. 
She said China might use TikTok data against Americans to sow discord and distrust, undermining confidence in elections.
Ms. Easterly told the Appropriations Committee's homeland security subcommittee she wanted $149 million more taxpayer dollars this year than Congress appropriated to her agency in fiscal 2023, for a total of $3.1 billion, to better defend the country against cyberattacks and hacks.
She said previous taxpayer spending is helping her team diminish dangers posed by TikTok. Ms. Easterly said the cash and authority Congress has already granted to her agency has been used to implement endpoint detection and response capabilities across federal networks. 
"We have much more visibility to be able to say, 'We are seeing malicious activity on those networks' and we do this obviously in concert with federal agencies," she said. "It enables us to say there's risky technology like, for example, TikTok on federal government devices or risky technology from foreign adversaries on some of our technology." 
Last year, Mr. Biden signed a law that removes TikTok from federal government devices. His administration issued guidance last month directing federal agencies to get the China-founded app off their government devices. 
American policymakers have long expressed concerns about TikTok's China-founded parent company ByteDance, given China's policies of civil-military fusion that force businesses to cooperate with the communist government. 
To avoid a ban in the U.S., TikTok has said it's restructuring its business in the U.S. and walling off American data from China in a plan it dubs Project Texas. 
"The whole point of Project Texas is to put TikTok U.S. user data and content systems outside the reach of any foreign government," TikTok spokeswoman Brooke Oberwetter said in a statement. "We would be glad to hear from government stakeholders about specific concerns they have that aren't addressed by Project Texas." 


[ad_2]

Source link