[ad_1]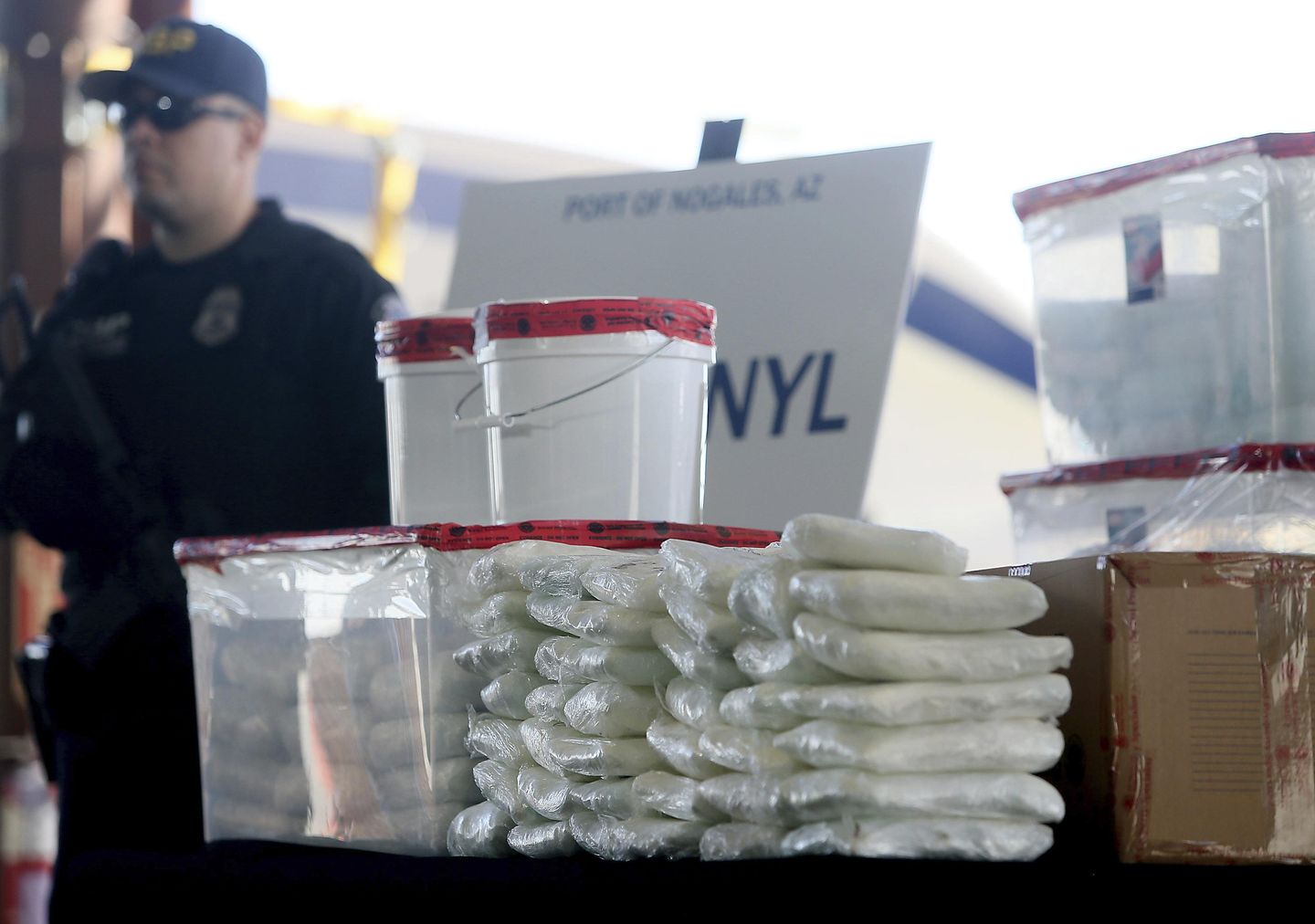 Fentanyl poisoning deaths among young people up to age 19 increased thirty-fold from 2013 to 2021, with small children and older teenagers leading the way, a new study has found.
Julie R. Gaither, an assistant professor of pediatrics at Yale School of Medicine, reported the findings Monday in JAMA Pediatrics, analyzing federal data from Jan. 1, 1999, to Dec. 31, 2021.
Her research found that fentanyl grew from accounting for 5% of 175 pediatric opioid deaths in 1999 to 94% of 1,657 deaths by 2021.
From 2013 to 2021, the mortality rate increased by 3,740%, from 0.05 to 1.92 deaths for every 100,000 young people, as fentanyl became the leading cause of all pediatric opioid deaths, the study found.
"It's a problem of substance abuse in these families and the kids are getting hurt," Ms. Gaither, a former pediatric nurse, told The Washington Times. "We don't have data that tells us exactly what's going on, but anecdotal evidence indicates the majority of deaths come from homes with parents abusing illicit forms of fentanyl."
Fentanyl is a synthetic opioid commonly prescribed as a pain reliever and anesthetic but widely sold in illegal, powerful forms. Medical professionals have widely cautioned that the sedative is 50-100 times more potent than heroin.
Ms. Gaither's research letter published Monday notes that a surge starting in 2018 sparked a nearly three-fold increase in fentanyl deaths among older adolescents and a roughly six-fold increase among children younger than 5.
In 2021, 40 infants and 93 children aged 1-4 died of fentanyl poisoning, the study found.
"Across age groups, annual deaths peaked in 2020 and 2021, suggesting that the COVID-19 pandemic exacerbated this public health crisis," the letter states.
According to Ms. Gaither, the pandemic-driven closure of schools for virtual and hybrid learning in 2020 and 2021 added to the surge by exposing more kids to adult drug abuse at home. 
Young people who found fentanyl in their homes and experimented with it stopped breathing, resulting in their death from respiratory arrest, she noted.
"The intent behind [using] it is often the same with older teenagers as with adults," Ms. Gaither said. "With kids under 15, it's more complicated. They either picked up the medication around the house, put their finger in a powder or dug it out of their parents' pill bottle."
Ms. Gaither's study comes as multiple reports have shown fentanyl addictions and overdose deaths surging in the pandemic era. Nearly 70,000 people of all ages died from fentanyl in 2021, according to the Centers for Disease Control and Prevention.
Government reports refer to fentanyl deaths among adults as "overdoses" and those among young people as "poisonings." They do not distinguish between deaths caused by prescription fentanyl and illicit forms of the drug.
"But it's fair to call the deaths overdoses for teenagers aged 15 to 19," Ms. Gaither said.
The study found that fentanyl accounted for 5,194 of 13,861 (37.5%) fatal opioid poisonings among young people between 1999 and 2021. Most occurred among teenagers aged 15 to 19 (89.6%) and among infants and toddlers up to 4 years old (6.6%).
Over the same period, nearly half of fentanyl poisoning deaths among all ages occurred at home and more than eight in 10 were unintentional, the study found. Among those deaths, 17.1% involved people who had also ingested benzodiazepines, heightening their risk of death.


[ad_2]

Source link