[ad_1]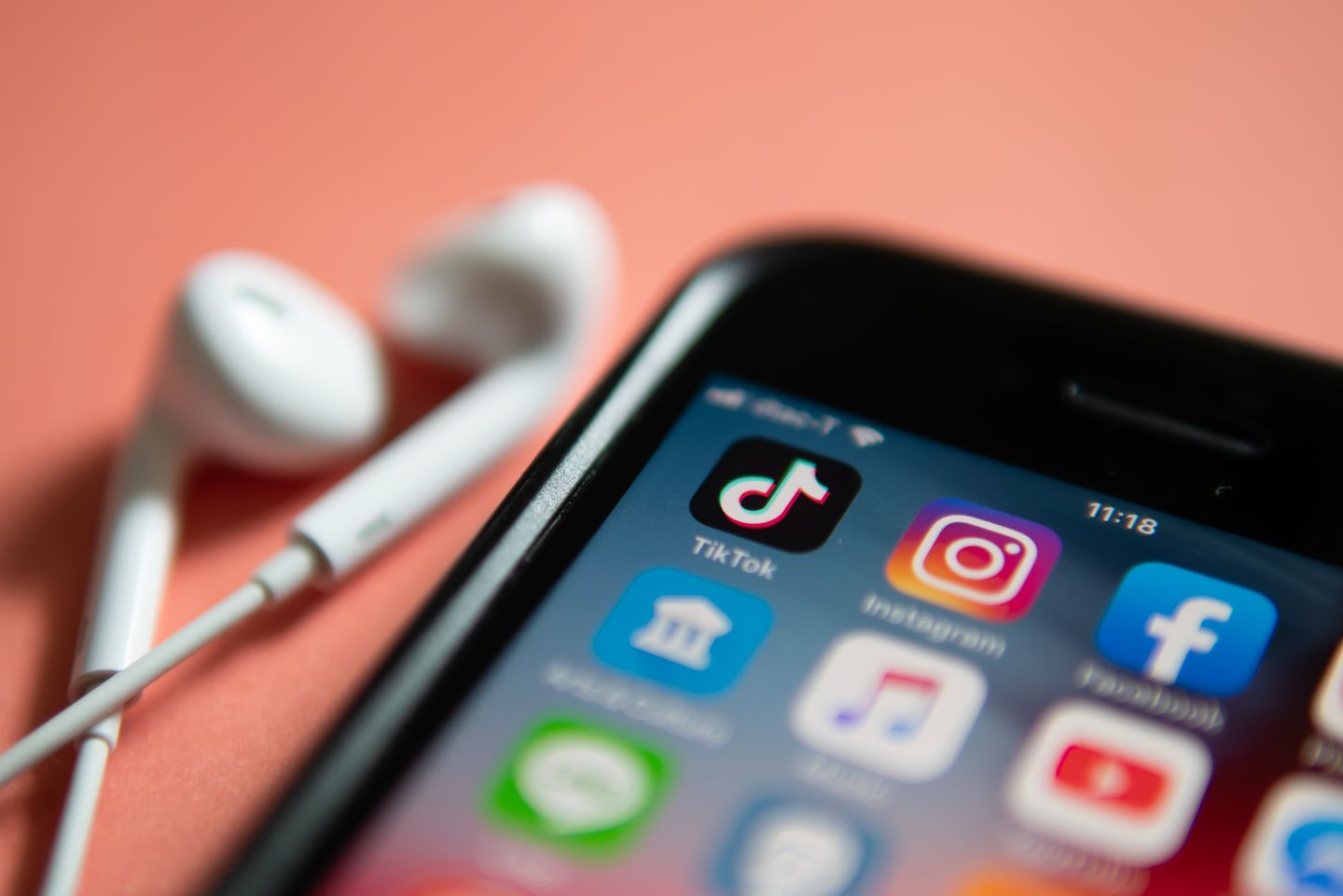 At age 17, Davida Rimm-Kaufman gave up her smartphone to finish high school with a so-called dumbphone, worried that an "extreme addiction" to social media was making her stressed and sad.
Now a 22-year-old senior at Virginia Tech, she has an iPhone again because work and school require her to use software like FaceTime. But she refuses to reinstall Instagram or Snapchat.
"Having the flip phone made me more present because I didn't have addictive apps at my fingertips all the time," Ms. Rimm-Kaufman told The Washington Times. "Social media made me compare myself to others, in an unrealistic way."
Ms. Rimm-Kaufman is part of a small but growing alliance of parents, students, Generation Z influencers and faith-based leaders who have embraced old-school phones that do little beyond calling and texting. Last year, U.S. sales of vintage and minimalist handsets soared, even though dumbphones represent a tiny fraction of the global cellular market.
Enthusiasts say feature flip phones with fuzzy cameras and new-model minimalist phones from startup companies such as Light and Punkt are cheaper than smartphones and help them socialize with others. They point to studies linking increased screen time during COVID-19 lockdowns to spikes in anxiety, depression and inattentiveness among young people.
"We now have a robust body of evidence showing the adverse psychological and emotional effects of smartphone addiction," said Patti Garibay, founder of American Heritage Girls, a Cincinnati-based Christian scouting organization. "Moving away from the screen and toward in-person communication and interaction benefits everyone, especially our young people."
HMD Global, the maker of Nokia phones, said U.S. sales rose last year for "feature phones" not seen widely since the presidency of George W. Bush — e.g., flip or slide camera phones that have extra features like GPS or a hot spot. 
The Finnish company reported selling tens of thousands of premium 4G feature phones each month in the U.S. last year — reversing previous declines — despite a decadelong drop in global sales.
"Feature phones are making a comeback with people craving simplicity and a way to escape digital fatigue by going back to basics," Lars Silberbauer, HMD Global's chief marketing officer, told The Washington Times. "We're seeing older consumers who don't want to deal with the perceived complexity of a smartphone, millennials who are drawn to the nostalgic appeal and consumers of all ages who are simply buying flip phones as a second or backup device."
According to International Data Corp., the foldable phone market is expected to hit $29 billion in 2025. Most flip phones cost between $30 and $300 — much less than the latest models of Apple's iPhone, which retail at well over $1,000.
Flip phones that have grown in popularity with some buyers include the Nokia 2760 Flip and Nokia 2780 Flip. They also include the TCL Flip and Alcatel Go Flip 4, both manufactured by the Chinese electronics brand TCL.
That's still a drop in the bucket for cellular phones. While flip phones made up 60% of the global market a decade ago, they account for just 17% of mobile devices today.
But the trend is more than a marketing ploy, said Kate Harner, New Jersey-based founder of TechDetoxBox.com, a website that advises parents on reducing screen time. 
Ms. Harner, whose 14- and 17-year-old children do not have smartphones, pointed to a growing movement of parents restricting their children's access to digital devices and social media.
"The luddite movement among the kids voluntarily switching to flip phones is probably small, because kids addicted to smartphones are unlikely to give them up," Ms. Harner said in an email. "But the parents' concerns about smartphone addiction are almost universal, and the movement to protect the kids and their mental health is huge."
Parents and young adults have also contributed to a growing market for sleeker handsets that look smart but are really dumbphones that offer nothing beyond calling and texting. Such minimalist phones keep users from gaining even the basic internet access that comes with flip phones, but without the embarrassment of carrying a clunky older design.
"My kids would rather have smartphones, and if you ask them, they will complain about me profusely," Ms. Harner said. "However, today they have no depression or anxiety, get good grades, can look people in the eye and are voracious readers."
Light, a Brooklyn, New York, startup company that makes minimalist phones, reports sales of its Light Phone II have grown on average 100% a year since the company first shipped them out in September 2019. Each handset sells for around $300.
Buyers are more interested in "digital minimalism" than in the kitsch value of old-model Nokias, said Joe Hollier, Light's co-founder.
"Most of our users convert to a Light Phone because they want to get hours of their lives back," Mr. Hollier said in an email. "They are also fed up with big tech's disregard to privacy and sneaky data collection, as well as the environmental waste of getting a new smartphone every year."
He said most Light Phone buyers are between their early 20s and late 30s.
That comes as welcome news to psychologists, teachers and religious leaders who have pleaded with parents to ban or limit smartphone use among their children. 
The D.L. Moody Center, an evangelical Christian ministry based in Northfield, Massachusetts, is sponsoring a third annual national social media fast starting May 1.
"Let's hope that the move away from smartphones to flip phones by Gen Z represents the first step toward a recalibration within our society in which technology is used to make us more human, not less," said theologian James Spencer, the center's president.
Beyond video chats, the American Academy of Pediatrics recommends no screen time for children under 2 years old. It suggests no more than one hour a day of high-quality programming for children ages 2 to 5.
The Mayo Clinic recommends that parents restrict social media use and gaming among school-age children as needed.
A study of the brain scans of 437 children ages 1, 18 months and 9 years old in Singapore, published Jan. 30 in JAMA (Journal of the American Medical Association) Pediatrics found an association between screen time in infancy and impaired attention and executive functioning at age 9.
Psychologists say smartphone screens hit children like cocaine, releasing dopamine in the brain that leaves them depressed as the high decreases from each hit. Unlike the dopamine released in physical activity, screens make children who overdose on them feel worse over time.
"Many young people may engage in online gaming, doom scrolling, TikTok watching and other activities that eat up time, energy and often put them in bad moods," said clinical psychologist Thomas Plante, a member of the American Psychological Association and professor at Santa Clara University. "Having a flip phone helps to solve these problems and helps them to have more control over their lives and moods."


[ad_2]

Source link