[ad_1]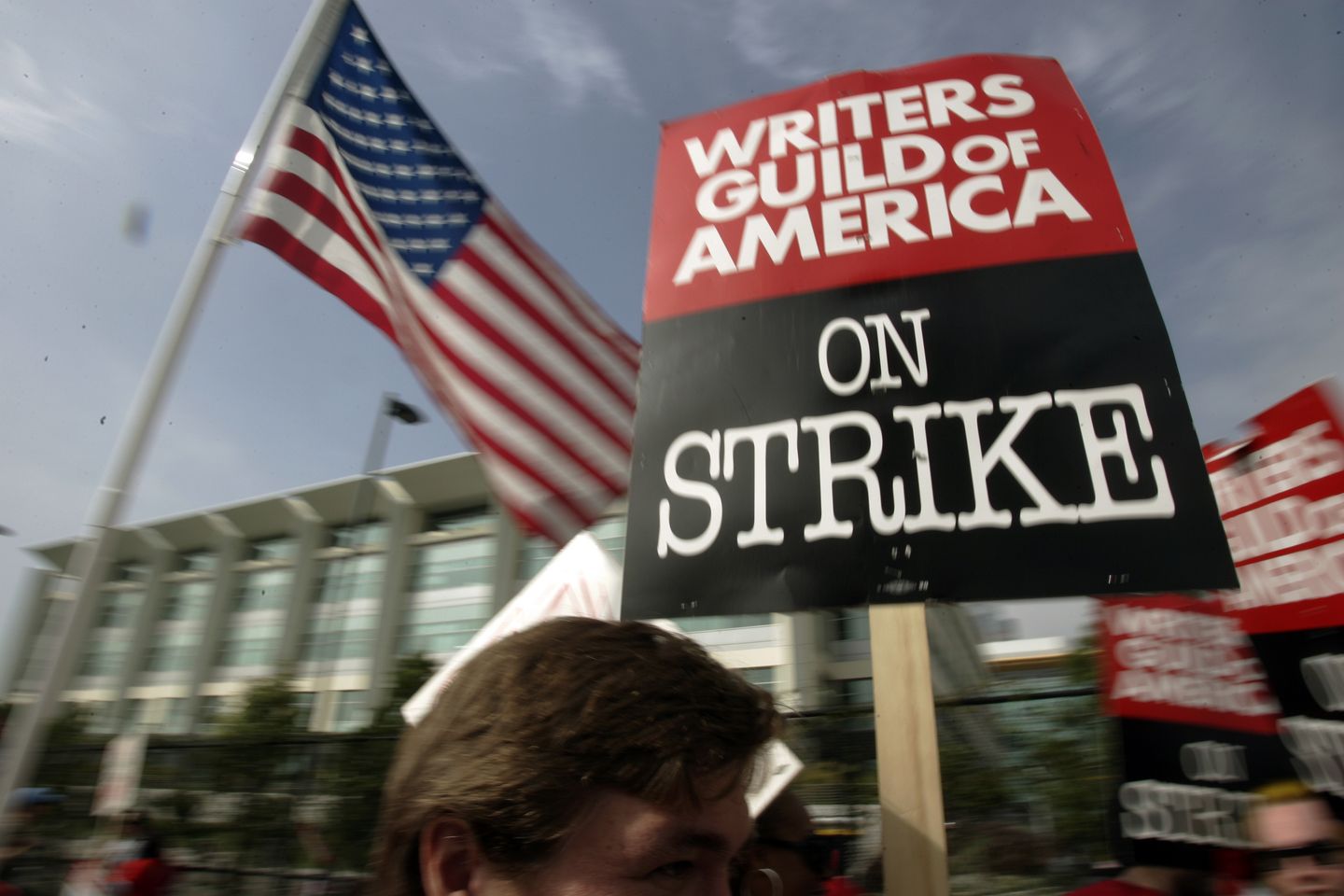 NEW YORK — Television and movie writers declared late Monday that they will launch an industrywide strike for the first time in 15 years, as Hollywood girded for a walkout with potentially widespread ramifications in a fight over fair pay in the streaming era.
The Writers Guild of America said that its 11,500 unionized screenwriters will head to the picket lines on Tuesday. Negotiations between studios and the writers, which began in March, failed to reach a new contract before the writers' current deal expired just after midnight, at 12:01 a.m. Tuesday. All script writing is to immediately cease, the guild informed its members.
The board of directors for the WGA, which includes both a West and an East branch, voted unanimously to call for a strike, effective at the stroke of midnight. Writers, they said, are facing an "existential crisis."
"The companies' behavior has created a gig economy inside a union workforce, and their immovable stance in this negotiation has betrayed a commitment to further devaluing the profession of writing," the WGA said in a statement. "From their refusal to guarantee any level of weekly employment in episodic television, to the creation of a 'day rate' in comedy variety, to their stonewalling on free work for screenwriters and on AI for all writers, they have closed the door on their labor force and opened the door to writing as an entirely freelance profession. No such deal could ever be contemplated by this membership."
The Alliance of Motion Picture and Television Producers, the trade association that bargains on behalf of studios and production companies, signaled late Monday that negotiations fell short of an agreement before the current contract expired. The AMPTP said it presented an offer with "generous increases in compensation for writers as well as improvements in streaming residuals."
In a statement, the AMPTP said that it was prepared to improve its offer "but was unwilling to do so because of the magnitude of other proposals still on the table that the guild continues to insist upon."
The labor dispute could have a cascading effect on TV and film productions depending on how long the strike persists. But a shutdown has been widely forecast for months due to the scope of the discord. The writers last month voted overwhelming to authorize a strike, with 98% of membership in support.
At issue is how writers are compensated in an industry where streaming has changed the rules of Hollywood economics. Writers say they aren't being paid enough, TV writer rooms have shrunk too much and the old calculus for how residuals are paid out needs to be redrawn.
"The survival of our profession is at stake," the guild has said.
Copyright © 2023 The Washington Times, LLC.


[ad_2]

Source link