[ad_1]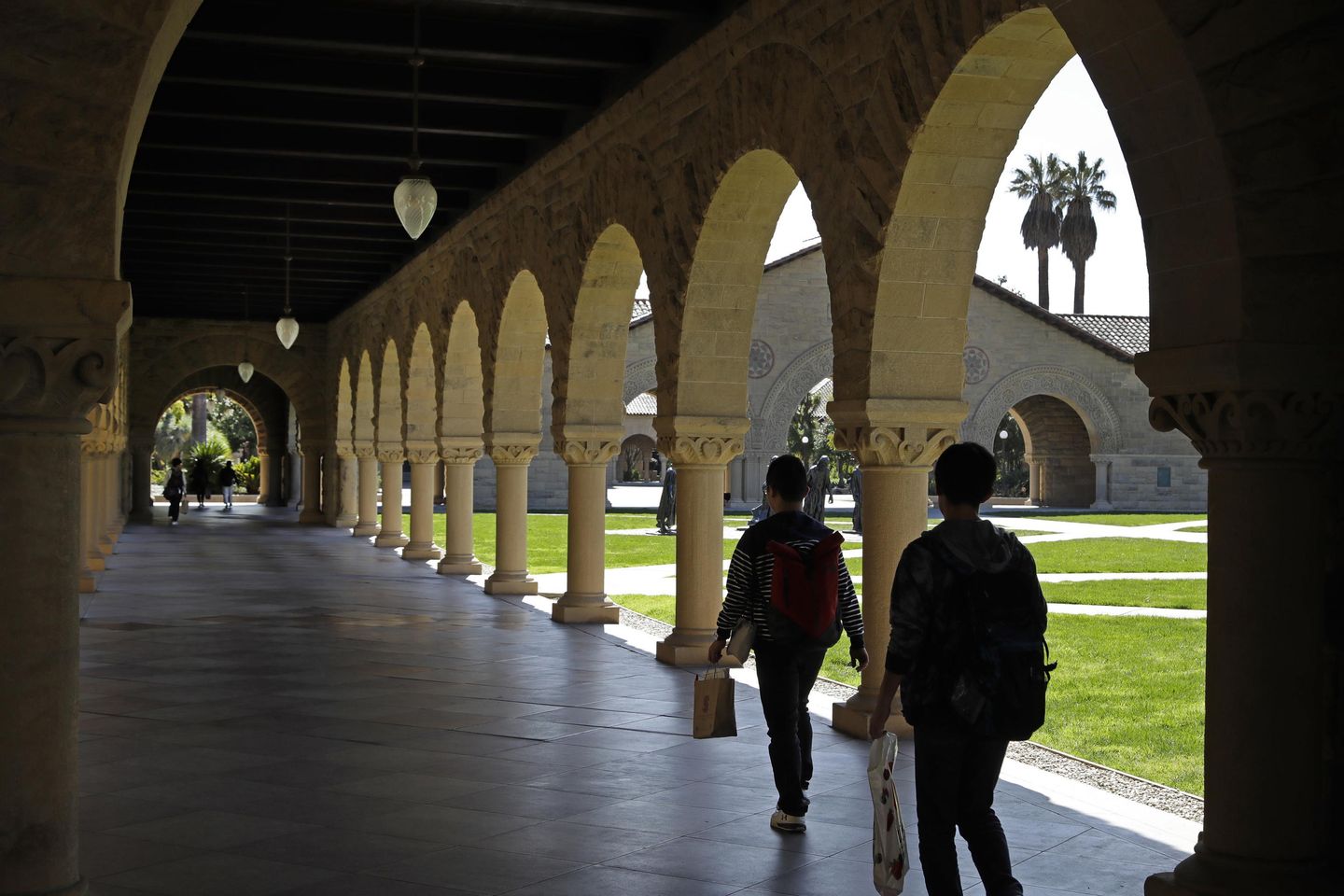 Two conservative federal judges who refuse to hire law clerks from Yale Law School over cancel-culture issues have extended their boycott to Stanford.
Judge James Ho, who sits on the 5th U.S. Circuit Court of Appeals, said he and Judge Elizabeth Branch of the 11th Circuit will no longer accept law clerks from Stanford Law School, citing the university's response to the student shutdown of a March 9 speech by U.S. District Court Judge Kyle Duncan.
"So Lisa and I have made a decision. We will not hire any student who chooses to attend Stanford Law School in the future," said Judge Ho in a speech at the annual Texas Review of Law & Politics gathering.
He said viewpoint discrimination, particularly against religious conservatives, is "rampant" at elite law schools, and that "unless we take action to solve the problem – discrimination, not disruption – all we're doing is giving speeches."
"Well, imagine that every judge who says they're opposed to discrimination at Yale and Stanford takes the same path," he said in a transcript posted by the Washington Free Beacon. "Imagine they decide that, until the discrimination stops, they will no longer hire from those schools in the future. How quickly do we think those schools would stop discriminating then?"
The two judges, both appointed by former President Trump, announced in October that they would not accept future Yale Law School graduates as clerks after the university took no disciplinary action against student protesters who shouted down right-tilting speakers.
A dozen judges told the Free Beacon that they would follow Judge Ho's lead on stiff-arming Yale grads, threatening the Ivy League law school's ability to attract top students seeking the prestigious post-graduate clerkships.
A great and very much needed speech by Judge Jim Ho. https://t.co/ACjbaPUVYU


— Kelly Shackelford (@_KShackelford) April 2, 2023
Stanford Law School Dean Jenny Martinez apologized to Judge Duncan and issued a March 22 memo requiring all law-school students to attend a half-day session on free speech.
She also condemned the "heckler's veto" of disfavored speakers after about 100 student protesters repeatedly jeered and interrupted Judge Duncan, who was invited to speak by the Stanford Federalist Society.
At the same time, Ms. Martinez declined to punish the protesters, saying it would be too difficult to distinguish between those engaged in protected free speech and those who crossed the line into harassment.
Judge Ho, who attended Stanford as an undergraduate, said the dean's statement was fine as far as it went, but that she needed to back up her words with "concrete actions."
"Because it imposes zero consequences on anyone. It doesn't even say whether there will be consequences if there's a disruption in the future," he said. "Look, I get that no one wants to be vindictive. I believe in redemption and grace. But we're not talking about good faith mistakes here."
He noted that video shows someone in the melee calling for Judge Duncan's family members to be raped.
"I'm all for second chances. But I'm not a schmuck," Judge Ho said. "This shouldn't be difficult to understand. Rules need to be enforced. Violations must have consequences. You don't need a fancy law degree to understand this."
Others have also called for the Stanford protesters to face consequences.
Sen. Ted Cruz, Texas Republican, asked the Texas bar to scrutinize future Stanford grads before admitting them.
Two House Republicans asked the American Bar Association in a March 31 letter to determine whether Stanford was out of compliance with its accreditation standards.
Stanford Law School has not commented publicly on the boycott by Judge Ho and Judge Branch.


[ad_2]

Source link