[ad_1]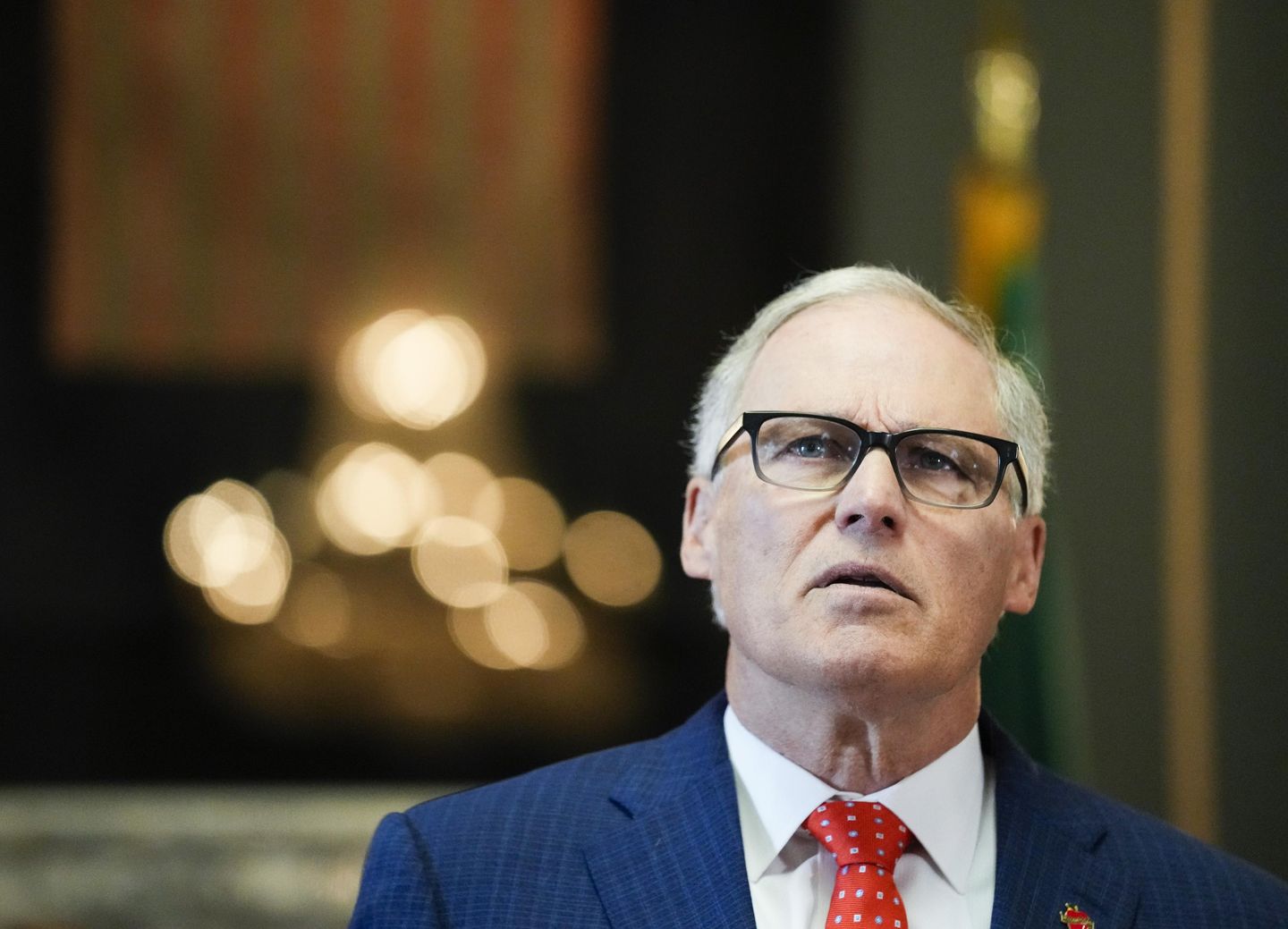 Washington state parents will no longer be notified immediately if their children run away to obtain an abortion or gender-transition drugs or surgeries.
The legislation, signed Tuesday by Gov. Jay Inslee, allows youth shelters and host homes to conceal from parents the whereabouts of their missing children if they seek or receive "protected health care services."
Those services include abortions, puberty-blocking drugs, and cross-sex hormones.
"With this bill, Washington leads the way by taking a more compassionate, developmentally appropriate, and reasoned approach to support these youth as they access gender-affirming treatment and reproductive healthcare services," Mr. Inslee, a Democrat, said at the bill-signing ceremony.
He signed Senate Bill 5599 despite a vocal veto campaign led by state Republicans, who warned that the measure allows youth shelters "to hide kids seeking 'gender-affirming care' from their parents."
Those condemning the bill included the Washington Federation of Republican Women, which passed a resolution saying that the measure "undermines the family by allowing government and 'host' organizations to provide shelter, gender affirming treatment and reproductive health services without any notification to the parents."
"Children can be housed in a facility, home, or center that is hidden from their parents and parents will not be notified if there is a 'compelling reason,' such as the child desiring gender affirming treatment or abortion services; there is no age limit on how old a child must be to be hidden," the federation said in its declaration.
Seattle radio talk-show host Ari Hoffman accused the "cowardly" governor of signing the bill in a private ceremony with lawmakers "so no one can protest state-sanctioned kidnapping of children."
Notice that like the 'assault weapons' ban, Inslee signed this at the Capitol so no one could protest https://t.co/Qfj6vPFI37


— Ari Hoffman (@thehoffather) May 9, 2023
State law now requires parents to be notified of their missing children's location within 72 hours unless there are "compelling reasons" against doing so — typically cases in which a minor is fleeing sexual or physical abuse by a parent.
The legislation adds "gender affirming treatment" and "reproductive health care" to the list of "compelling reasons."
Senate Democrats cheered the bill-signing, insisting that the legislation "removes barriers to safe shelter for youth."
"Every child – including our trans youth – deserves to be safe at home. In a perfect world, that is the case, but unfortunately, that is not the reality," said Democratic state Sen. Marko Liias, the bill's sponsor. "This legislation affirms our commitment to ensuring children have a safe and stable place to go when they are not welcome at home."
Opponents have already filed ballot language aimed at repealing the measure on the November ballot, while Democrats have sought to dispel what they described as "widespread disinformation" about the bill.
"Under current law, licensed shelters must notify parents if a child comes into their care, unless a compelling reason applies," the Senate Democrats said. "This legislation allows licensed shelters to contact the Department of Children, Youth and Families (DCYF) in lieu of parents in certain additional instances, like when a young person is seeking reproductive health services or gender-affirming care."
The department could then attempt to reunify the family. In the meantime, minors would be able to stay at host homes without parental permission.
Democrats said the legislation is needed as "states across the country introduce and pass anti-LGBTQ legislation," referring to red-state bills to bar minor children from receiving gender-transition drugs and surgeries.
Mr. Inslee announced last week that he will not seek a fourth term, saying "I'm ready to pass the torch."


[ad_2]

Source link