[ad_1]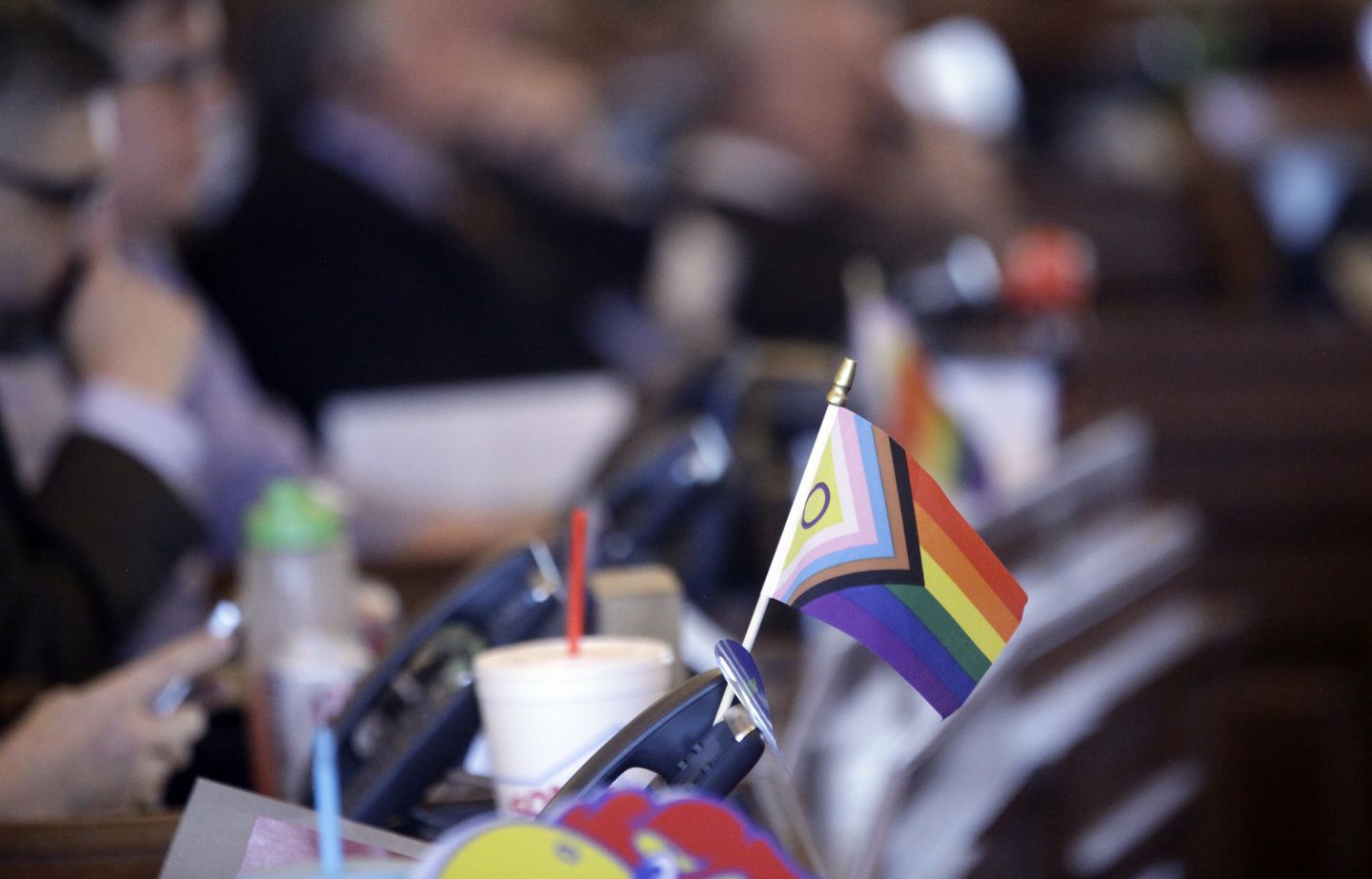 For Kansas Republican legislators, the third time was the charm when it came to overriding the governor's veto of the Fairness in Women's Sports Act.
The GOP-controlled Legislature mustered the necessary votes Wednesday to pass the law barring male-born competitors from female sports over Democratic Gov. Laura Kelly's veto, clearing the threshold after failing to override her vetoes in two previous sessions.
The House passed the override of House Bill 2238 by 84 to 40, reaching the needed two-thirds majority with no votes to spare after Democratic state Rep. Marvin Robinson broke ranks to side with Republicans. The Senate vote was 28-12.
Ms. Kelly nixed similar bills in 2021 and 2022, but the House fell short of the votes needed to overcome those vetoes.
House Speaker Dan Hawkins and Republican leaders said afterward that they "proudly stand with female athletes across Kansas."
"The Fairness in Women's Sports Act protects the rights of female athletes in the state by requiring that female student athletic teams only include members who are biologically female," said the Republican leadership in a statement. "House Republicans are united in our commitment to defending the intention of Title IX."
---
SEE ALSO: ACLU sues to stop Indiana's ban on gender-transition treatment for minor children
---
Democratic state Rep. Heather Meyer, who has a transgender child, tweeted that she was "sitting here at my floor desk in tears as my colleagues go to the well to fight for kids like my own."
"The attacks on trans youth must stop," she said. "Our kids are not political pawns in your culture war. They deserve to live their lives as fully as cisgender kids."
Conservative groups advocating on behalf of female athletes cheered the veto override of the bill, which requires students to play on scholastic sports teams that correspond to their biological sex from grades K-12 through college.
"Common sense has finally prevailed in Kansas," said Terry Schilling, American Principles Project president. "One would think it would be uncontroversial to limit girls' sports to girls, and, indeed, numerous polls have shown most Americans agree. Yet, Gov. Kelly has repeatedly vetoed this legislation, showing she cares more about placating her party's far-left activist base than safeguarding her state's female athletes."
Kansas becomes the 20th state since 2020 to pass a law prohibiting male-born athletes from female sports. Several of the state measures have been challenged in court.
Read more:https://t.co/oW7h0CEw7C


— American Principles  (@approject) April 5, 2023
---
SEE ALSO: Idaho, Indiana join red states banning gender-transition medical procedures for minors
---
In her March 17 veto message, Ms. Kelly cited concerns about the measure's impact on business recruiting and said the Kansas State High School Activities Association should be allowed to "do its job" to ensure competitive fairness.
"Let's be clear about what this bill is all about — politics," said Ms. Kelly in the message.
The Alliance Defending Freedom, which represents four female track athletes challenging Connecticut's transgender scholastic sports policy, said the Kansas bill "protects opportunities for women and girls in athletics by ensuring they are not forced to compete against males playing on women's sports teams."
"As we continue to witness increasing incidents nationwide of males dominating girls' athletic competitions, it's imperative to affirm that biology, not identity, is what matters in athletics," said alliance senior counsel Christiana Kiefer. "Kansas now joins a strong coalition of states that have acted to preserve fair competition for all female athletes."


[ad_2]

Source link