[ad_1]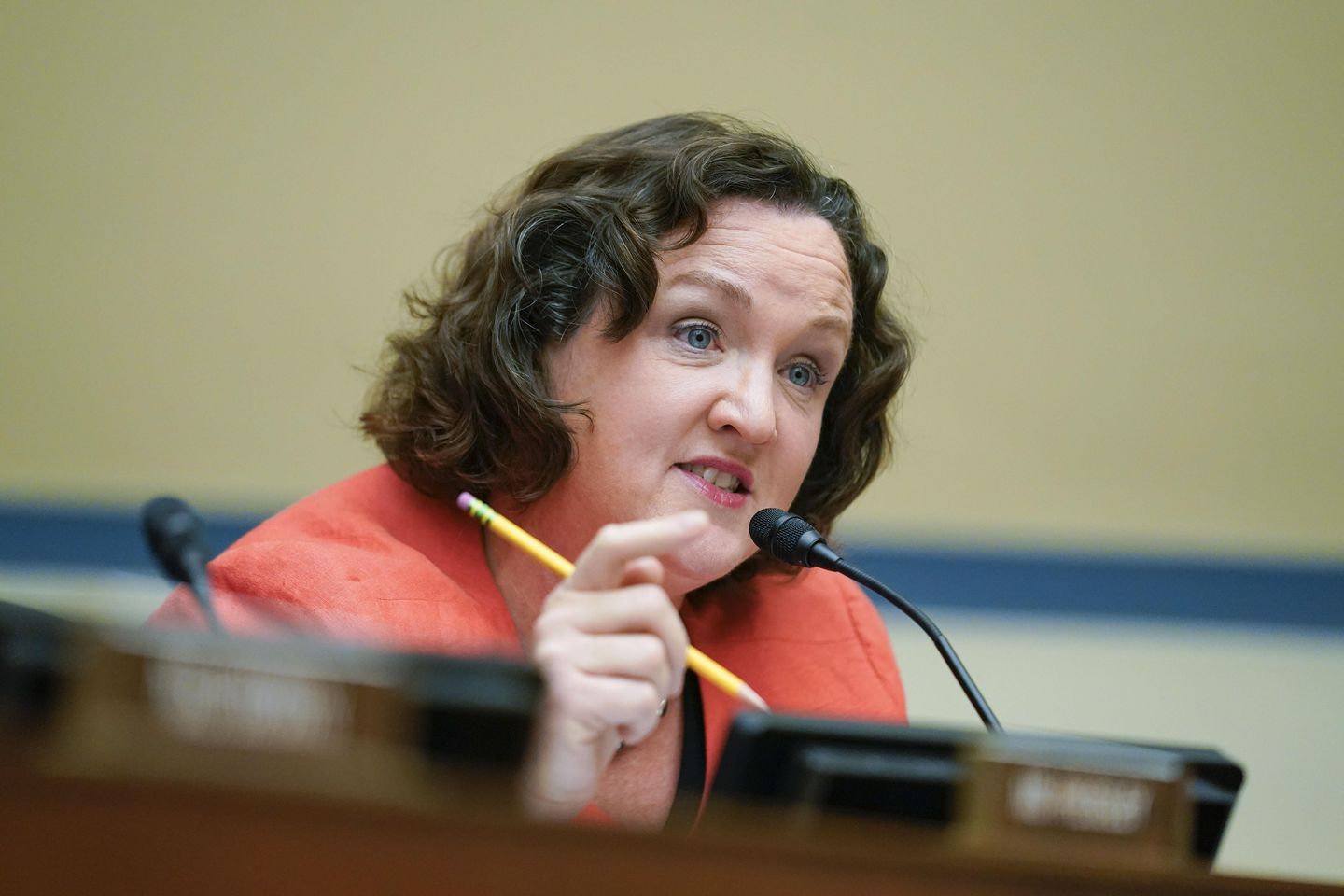 Rep. Katie Porter took a self-inflicted hit to her image as a typical minivan-driving suburban single mom with her recent blast at Riley Gaines.
The California Democrat was upbraided after lashing out at the former collegiate swimmer, saying she disagrees with her "strongly" and accusing her of trying to "get clicks" with her opposition to male-born athletes competing against girls and women.
"I think what she has done is trying to turn this – we talked about people using things to kind of get likes and get clicks," said Ms. Porter on HBO's "Real Time with Bill Maher."
Fellow guest Piers Morgan retorted: "That's not what she's doing." Ms. Porter replied: "It's not?"
"All I've seen her do is stand up for women's rights to fairness and equality," Mr. Morgan said during the weekend's segment. "She competed against Lia Thomas and it was obviously unfair."
Ms. Porter, who's running for the 2024 Democratic nomination for the Senate seat being vacated by Democrat Dianne Feinstein, said "I think our sporting bodies should be dealing with it."
"And by the way, Riley is speaking up for herself – and that is her prerogative and I respect her free speech," Ms. Porter said, prompting Mr. Morgan to declare, "I think she's speaking up for pretty much every female athlete in the world."
Also coming to Ms. Gaines' defense was Mr. Maher, who drew applause for saying that "wokeness" is hurting the gains made by female scholastic athletes under Title IX.
Responding the next day was Ms. Gaines, a former University of Kentucky swimmer and 12-time All-American who drew national attention after competing against Lia Thomas at the 2022 NCAA Division I women's swimming championships.
"@RepKatiePorter I'm not speaking up for myself…I'm done playing sports. I'm not fighting for me," Ms. Gaines said in a Friday tweet. "I'm actually supposed to be in dental school this year. But I've changed my life plans because I see what's at stake if someone doesn't fight for the present and next generation."
Self-styled soccer mom and US Senate hopeful Rep. Katie Porter smears Riley Gaines while Bill Maher and Piers Morgan actually standup for women's sports.

Katie Porter: [Riley Gaines] is doing this for likes and clicks."pic.twitter.com/4NqIRtdEeV


— Charlie Kirk (@charliekirk11) April 16, 2023
Ms. Gaines tied for fifth in the 200 freestyle with Lia Thomas. The University of Pennsylvania swimmer won the 500 freestyle at the same meet, becoming the first male-born athlete to win an NCAA Division I women's title.
Ms. Gaines was pursued by a mob of pro-transgender protesters and barricaded for hours by campus police after an April 6 speech at San Francisco State University. She has indicated that she plans to pursue legal action.
"I was ambushed and physically hit twice by a man. This is proof that women need sex-protected spaces," Ms. Gaines tweeted afterward.
A member of the Congressional Progressive Caucus, Ms. Porter released earlier this month a memoir, "I Swear: Politics is Messier than My Minivan" (Random House). 
Her competition for the Democratic Senate nomination includes Reps. Barbara Lee and Adam Schiff.


[ad_2]

Source link