[ad_1]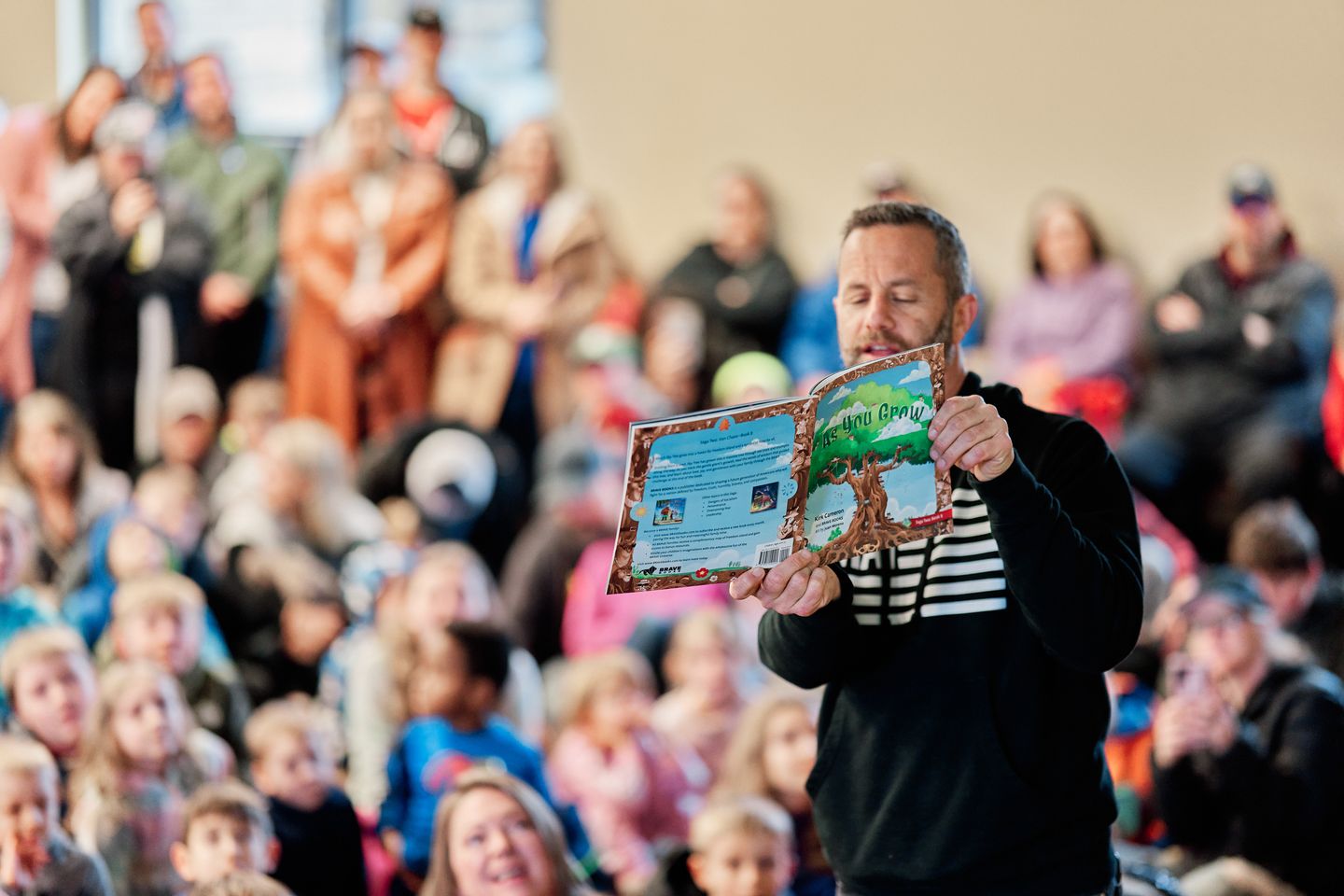 Kirk Cameron is making plans to appear at another library, only this time he's unlikely to run into any drag queens.
The Christian actor and author is scheduled to read his children's book Saturday at the Billy Graham Library in Charlotte, North Carolina, partnering with the Rev. Franklin Graham for two consecutive story-hour events.
Both events are already sold out.
Mr. Cameron has drawn overflow crowds across the nation narrating his Christian-themed book "As You Grow" at public libraries that had previously sponsored Drag Queen Story Hours, which feature men dressed in outlandish female costumes reading to children.
Mr. Graham, president and CEO of the Billy Graham Evangelistic Association and Samaritan's Purse, applauded the former teen star of ABC's "Growing Pains" for countering the woke culture with his readings.
"Libraries used to be safe places for families, but many of them now seem to be agenda-driven places that welcome drag queens to hold story hours for children," said Mr. Graham. "This is just plain wrong, and I'm so glad Kirk Cameron has decided to tell a different story — a story with Biblical values."
Brave Books, the publisher of Mr. Cameron's book, said it reached out last year to more than 50 public libraries to see whether they would sponsor a reading by the actor, but none did. The publisher said those libraries had hosted a drag-queen story hour.
"It's a shame that some libraries and activists have tried to stop him," Mr. Graham said. "They want him to shut up and sit down, but Kirk isn't afraid to take a stand for what's right, and I couldn't be more proud of him."
Mr. Cameron said he was honored to be invited to read at the Billy Graham Library, named after the famed evangelist who died in 2018 at age 99. Franklin Graham is his son.
"Being invited to the Billy Graham Library to read my children's book about Christian virtue is a high honor like being invited to the Library of Congress to teach others what it means to be a true American," Mr. Cameron said.
He said that "Franklin Graham's presence at this family gathering adds a significant spiritual weight and reminds us of a time in our not-so-distant past when America was more in step with the 'Fruit of the Spirit.' Together, we are praying for America's spiritual and moral revival."
We're looking forward to having @KirkCameron at @TheBGLibrary this Saturday, May 13 for a children's book reading and signing of "As You Grow"! Both book readings are sold out but you can still make plans to come out for the book signing. Visit https://t.co/sgvfSHaKmv for more. pic.twitter.com/nLsXuP66tA


— Franklin Graham (@Franklin_Graham) May 10, 2023
Mr. Cameron read last month to enthusiastic crowds at public libraries in Scottsdale, Arizona, and Cherry Hill, New Jersey. The Billy Graham Library appearance marks the 11th stop on his Freedom Island Tour.
Brave Books typically has to rent out public rooms for Mr. Cameron to speak, even though many libraries sponsor Drag Queen Story Hour readings free of charge.
Tickets to Mr. Cameron's event at the Billy Graham Library are being sold for $22.99 plus tax. Each ticket allows up to two adults to accompany two children and includes a signed copy of "As You Grow," according to the library.


[ad_2]

Source link