[ad_1]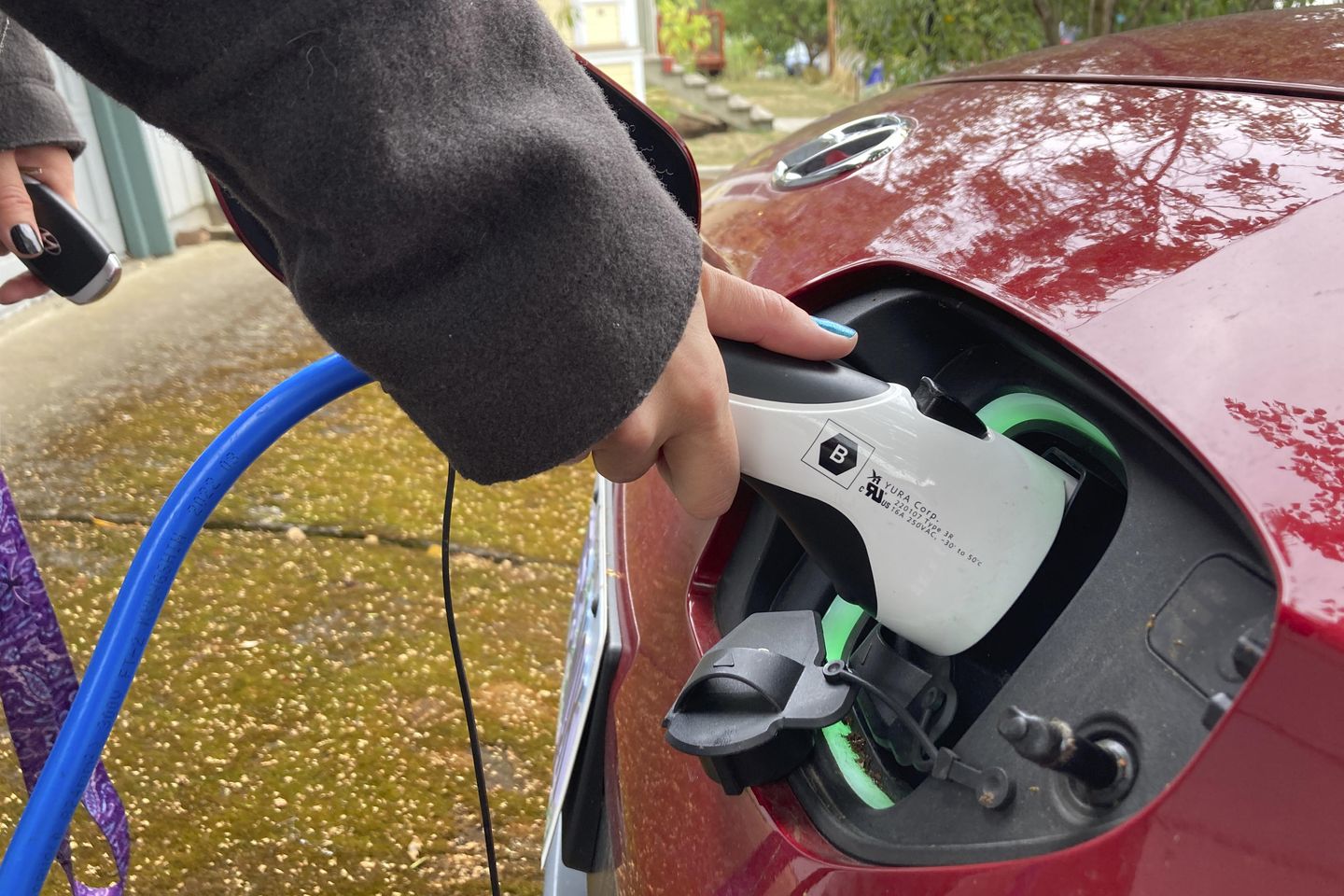 Electric vehicle advocates and manufacturers are in for a shock — a recent survey from consumer research firm J.D. Power shows the number of stalwart holdouts is growing. 
Where the number of respondents saying they were very likely to purchase an electric vehicle has hovered at 26%-27% the past three months, the number of people who indicated they were very unlikely to buy electric has jumped from 17.8% of respondents in January to 21% for March.
In addition, the market share for electric vehicles dropped from 8.5% in February to 7.8% in March.
For consumers, the spark of enthusiasm for electric vehicle adoption is dampened by a number of factors. 
Nearly half of all "very unlikely" and "somewhat unlikely" respondents, 49%, mentioned price and the availability of charging stations as reasons for avoiding the noncombustion cars.
The time needed to charge, the driving distance available per charge, an inability to charge at home or at work, and power grid concerns were also cited by drivers.
Another J.D. Power study indicated that one out of every five public car charging attempts failed in 2022, due to a station malfunctioning or being out of service.
"Public charging continues to provide challenges to overall EV adoption and current EV owners alike. Not only is the availability of public charging still an obstacle, but EV owners continue to be faced with charging station equipment that is inoperable," said Brent Gruber, executive director of global automotive at J.D. Power.
While demographics also played a role, with most boomer consumers eschewing electric vehicles, a full third of zoomer consumers, born in 1995-2004, also indicated they were somewhat or very unlikely to buy an electric vehicle.
The government has complicated the calculus of buying a battery-powered car.
Starting on Jan. 1, new electric vehicles weighing less than 14,000 pounds, with a battery capacity of seven or more kilowatt hours capable of being recharged by external electricity sources that had final assembly in North America, became eligible for tax credits of up to $7,500.
The credit will be offered through 2032.
However, the Internal Revenue Service has stipulated two different formulas for calculating how much tax credit a new owner is entitled to.
For cars going into service from Jan. 1 to April 17, there is a $2,500 base credit, with an additional $417 for every car of seven kilowatt hours or above, with a further extra $417 for every kilowatt hour above five a vehicle is capable of. In effect, the minimum credit for these cars is $3,751.
For cars going into service from April 18 onward, the maximum amount of $7,500 is split in half between a critical mineral limit and a battery component limit.
Aside from J.D. Power, a Gallup poll conducted from March 1-23 found that 41% of the respondents said outright they would not buy an electric vehicle.
The Gallup poll found that 17% of Democrats, 38% of independents and 71% of Republicans would not buy electric cars. Regional opposition also proved strong, with 41% of Northerners, 42% of Midwesterners and 50% of Southerners declaring they were against buying the battery-powered vehicles.
Among those living in the Western U.S., on the other hand, only 28% of respondents said they would not buy an electric vehicle.


[ad_2]

Source link