[ad_1]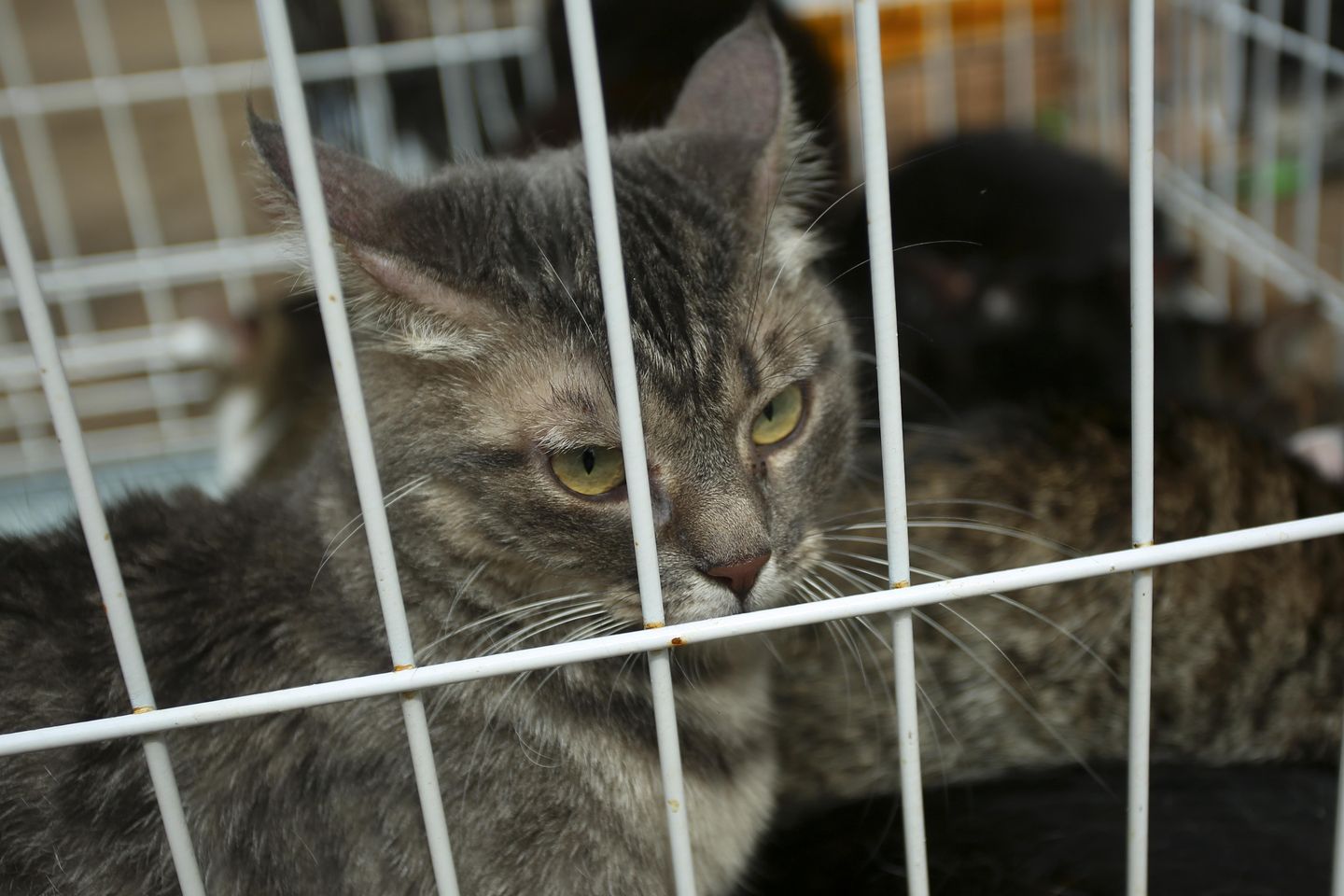 The National Institutes of Health says it has cut off all funding for work in Russian labs — including one that debilitated cats and then made them walk on a treadmill — as it seeks to comply with President Biden's executive orders.
Mr. Biden ordered a halt to U.S. money for Russian research in the wake of President Vladimir Putin's decision last year to invade neighboring Ukraine.
NIH says it's in compliance.
"NIH currently does not fund any research in Russia," the organization's office of extramural research said in a statement to The Washington Times.
The White Coat Waste Project, which opposes federally funded animal testing, said millions of NIH dollars have flowed to Russia over the past decade.
That included research at the Pavlov Institute in St. Petersburg, which was part of an NIH grant to the Georgia Institute of Technology, or Georgia Tech, to study spinal cord injuries and body motion.
Researchers "decerebrated" cats — removed part of their brain — then put them on a treadmill and hooked them to electrodes. Scientists then delivered electrical stimulation to prompt the cats to move.
After the folks at White Coat Waste publicized the experiment, labeling it "torture," members of Congress fired off a letter to Mr. Biden demanding he put an end to U.S. support for the "barbaric experiment" and for Russian laboratories in general.
Their letter was sent on March 10, 2022, weeks after Russia invaded Ukraine on Feb. 24.
Two months later, Mr. Biden quietly ordered a halt, with a June 11 directive to federal agencies to "wind down" their funding and "personal relationships and research collaborations" with Russian-government-backed labs.
"Such projects and programs that commenced and/or were funded prior to Russia's further invasion of Ukraine in February 2022 may be concluded, but new projects in affected subject areas will not be initiated," the White House said in a directive from the office of science and technology policy.
U.S. funding for overseas labs has drawn new scrutiny in the wake of the COVID-19 pandemic. Some experts concluded that the coronavirus that causes the disease leaked from a Chinese lab, the Wuhan Institute of Virology, which was conducting risky research partly funded by American taxpayers.
Russia's invasion of Ukraine expanded the spotlight to include U.S. funding for other adversaries.
"Over 75% of Republicans and Democrats agree: Taxpayers shouldn't be forced to pay Putin's white coats to torture animals in wasteful experiments — and now, following our campaign, they won't have to," said Anthony Bellotti, president and founder of the White Coat Waste Project.
He praised Mr. Biden and lawmakers who raised the issue of testing.
Among those is Rep. Lisa McClain, a Michigan Republican who led last year's letter.
"Having led congressional efforts over the past year to stop the flow of taxpayer dollars to Russia's inhumane and unaccountable animal testing labs, I'm proud that the Biden administration finally listened to reason and halted this wasteful and dangerous spending," said Ms. McClain, chairwoman of the Oversight and Accountability subcommittee on health care and financial services.
Sen. Joni Ernst, Iowa Republican, also cheered the developments.
"This is a great first step, but we need to claw back much more money," she said. "If the administration doesn't stop funding foreign labs owned and operated by our adversaries like Russia and China, I plan to introduce legislation to do just that."
Determining the extent of U.S. funding for Russian research is tricky, and the government's tools for tracking spending aren't always clear.
USASpending.gov says the Pavlov Institute cats project was funded through May 2022, or a month before Mr. Biden's shutdown directive, but NIH's grant reporting system says the project was budgeted through the end of May 2023.
Pavlov collected $221,135 in 2018 and $549,331 in 2021.
All told, USASpending shows about $7 million in "subawards" — work farmed out by the main grantees, as Georgia Tech did to the Pavlov Institute — went to Russia from fiscal 2018 to the present.
Of that total, $3 million was from NIH and $2.3 million was from the National Science Foundation. NASA, the Energy Department and other federal agencies made up the rest of the money.
Though NIH has ended funding, three Russian labs remain on its list of institutions approved for testing, with current animal welfare assurances.
They include the Pavlov Institute, the Institute of Cytology in St. Petersburg and the Institute of Cytology and Genetics in Novosibirsk.
Twenty-eight Chinese labs, including the Wuhan Institute of Virology, are listed.
The House included language in its spending bill governing NIH last year to bar all funding for labs in China, Russia, North Korea and Iran. That language didn't make it into the final bill, but a ban on funding for the Wuhan Institute of Virology was included.


[ad_2]

Source link