[ad_1]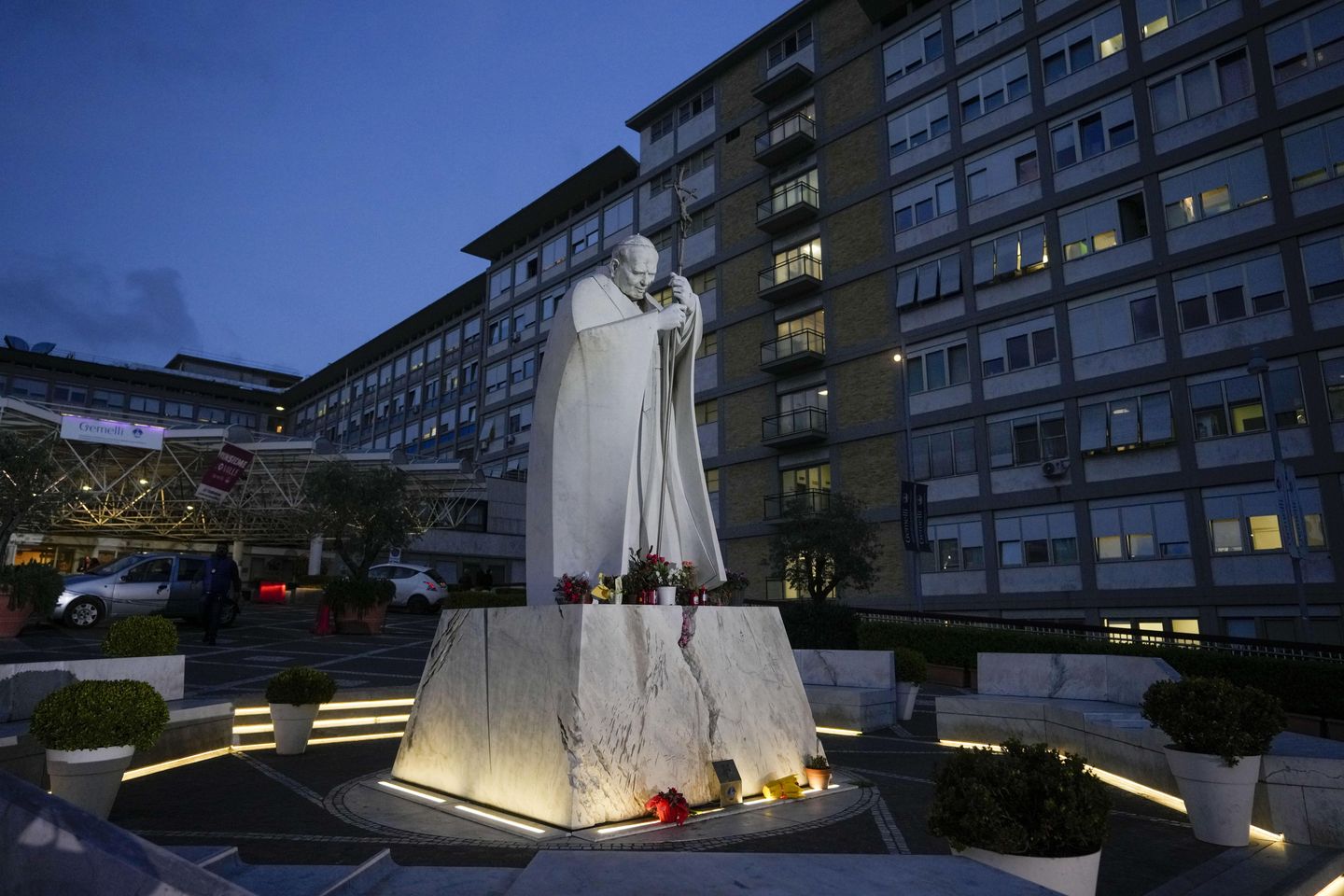 ROME — Pope Francis has been discharged from the Rome hospital where he was treated for bronchitis.
The 86-year-old Francis was hospitalized on Wednesday at Gemelli Polyclinic where he received antibiotics intravenously.
Pope Francis leaving Gemelli Policlinic pic.twitter.com/bxarJUSO3e


— Vatican News (@VaticanNews) April 1, 2023
He left the hospital three days after he was admitted.
Francis sat in the front seat of a white Fiat 500 car, waving to a group of journalists outside of Gemelli Polyclinic on Saturday morning.
---
PHOTOS: Pope Francis leaves hospital after bronchitis treatment
---
The Vatican has said the pope will be St. Peter's Square for Palm Sunday Mass to mark the start of Holy Week, which culminates on Easter, April 9.
Pope Francis will celebrate Mass of the Lord's Supper on Holy Thursday at the Casal Del Marmo juvenile prison in Rome.

The announcement by the Holy See Press Office notes that the liturgy will be celebrated in a private manner. pic.twitter.com/PEnpoZZHWE


— Vatican News (@VaticanNews) April 1, 2023
Copyright © 2023 The Washington Times, LLC.


[ad_2]

Source link