[ad_1]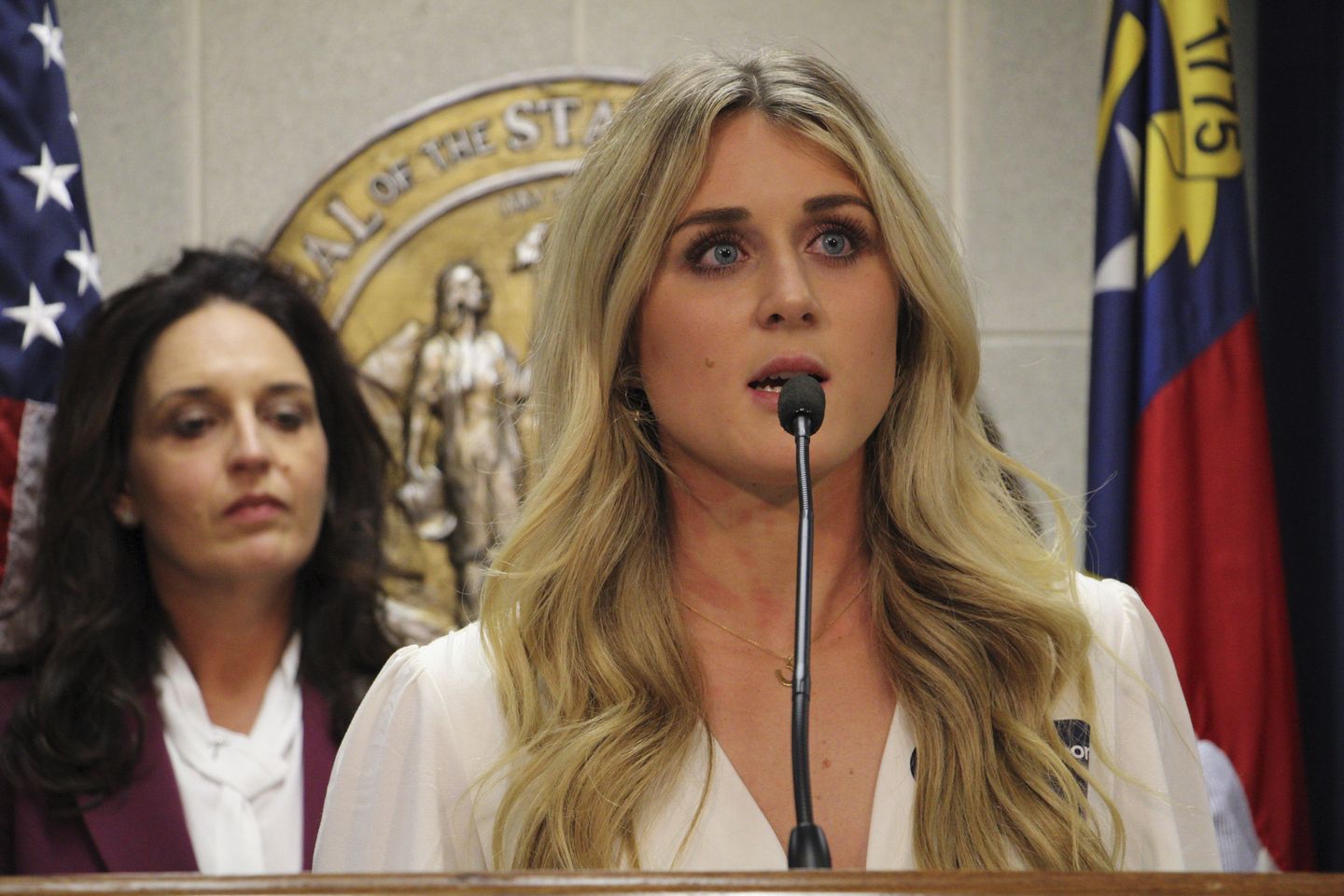 The Biden administration has been noticeably mum about the angry mob that harassed former collegiate swimmer Riley Gaines at San Francisco State University, and House Republicans aren't willing to let it slide.
 
The House Education and Workforce Committee Republicans fired off a letter Friday to Education Secretary Miguel Cardona demanding that he explain what the department is doing to "protect free speech and intellectual discourse on college campuses" after the SFSU incident.
 
"We are appalled at the treatment swimmer Riley Gaines received on April 6, 2023, as an invited speaker at San Francisco State University ('SFSU') – a recipient of approximately $58 million in federal education funds over the preceding 12 months," said the letter led by Chairwoman Virginia Foxx of North Carolina.
 
"Ms. Gaines' reception at SFSU was aggressive and violent, unbefitting any institution of higher learning, let alone one that receives federal funding," said the Republicans.
 
Ms. Gaines, a former University of Kentucky All-American and advocate for single-sex sports, was "harassed, subjected to insults, cursed, chased down a hallway, and physically struck two times" after her speech at the university, said the letter.
 
Campus police escorted her to a "safe room" and kept her there for several hours while the crowd waited outside the door, causing her to miss her flight. At least one protester suggested holding her for ransom, as shown on video.
 
"The Department of Education ('Department') has been strangely silent about SFSU's lack of adequate safety preparation, and more broadly it has failed to demonstrate any leadership on the free exchange of ideas on campuses," said the Republicans' letter.
 
The Republicans said the department appears to be moving in the opposite direction, citing a Feb. 22 proposed rule to rescind grantmaking conditions protecting religious student organizations, which the department called unnecessary "given existing legal protections."
 
"Further, the increasing proliferation of cancel culture in American postsecondary education continues to chill the ability of students, faculty, and guest speakers to express their viewpoints," the Republican letter said. "Yet, the Department seems unfazed."
 
Ms. Gaines' treatment at SFSU outraged Republicans and free-speech advocates, but SFSU President Lynn Mahoney afterward praised students and staff who "peacefully" protested, insisting that the "First Amendment was honored."
 
Ms. Mahoney also said that the event hosted by Turning Point USA "was deeply traumatic for many in our trans and LGBTQ+ communities."
 
Student government President Karina Zamora accused the administration of over-policing the event, saying the enforcement of rules was "weaponized to silence and threaten protesters and the presence of police was both excessive and uncalled for."
 
Ms. Gaines, a spokeswoman for the Independent Women's Forum, has become a prominent advocate for keeping men who identify as women out of competitive girls' and women's sports, after competing against Lia Thomas at the 2022 NCAA swimming championships.
 
The two tied for fifth in the 200 freestyle. Lia Thomas, who swam for the University of Pennsylvania, won the 500 freestyle, becoming the first male-born athlete to capture a women's NCAA Division I title.


[ad_2]

Source link