[ad_1]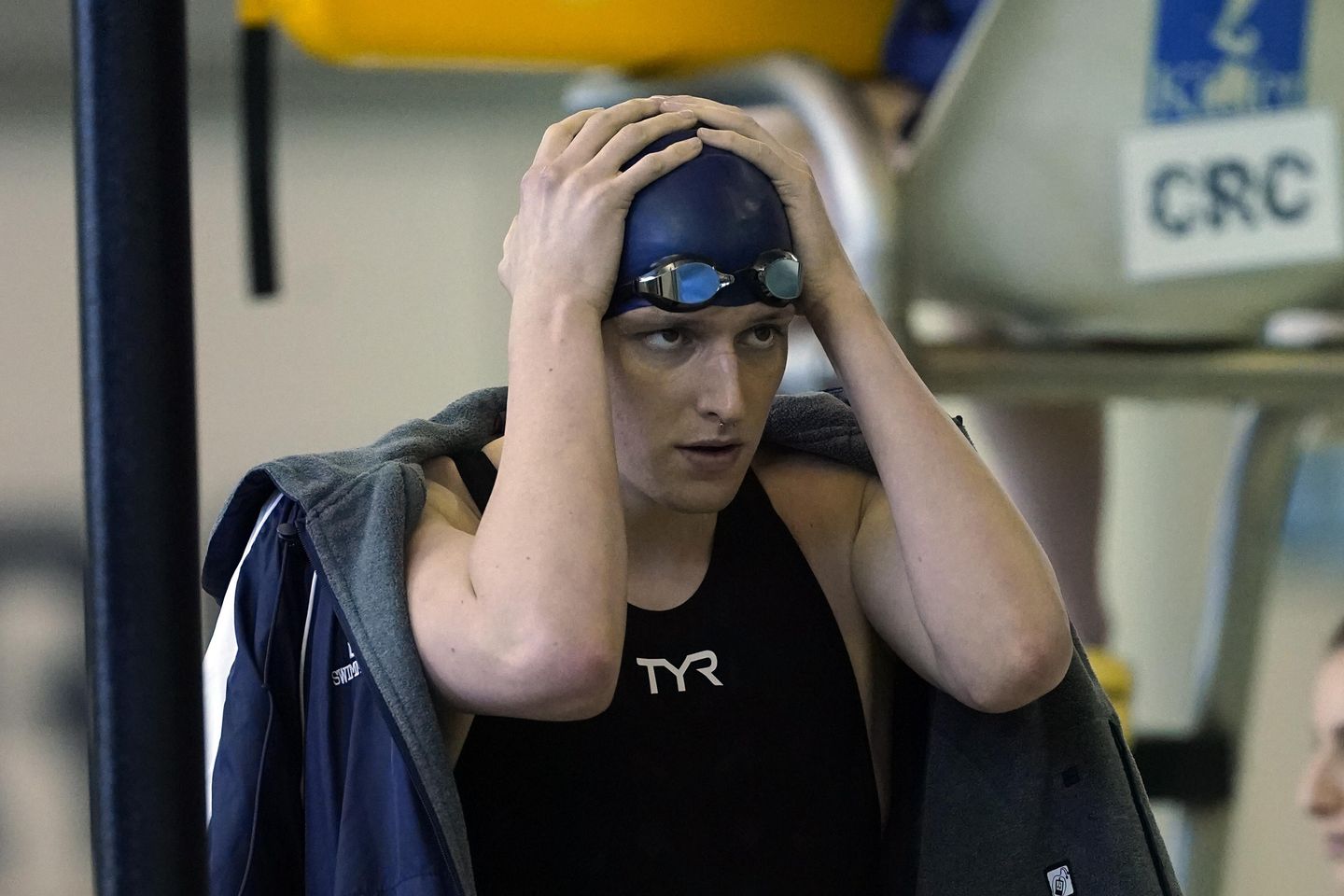 Florida Gov. Ron DeSantis' political team unleashed an ad dinging both Bud Light and female-identifying men in women's athletics with a send-up of the classic "Real Men of Genius" beer commercials.
The title? "Real Men of Women's Sports."
The 30-second spot features video of male-to-female transgender athletes, including NCAA women's swimming champion Lia Thomas, former Connecticut high school track star Terry Miller, New Zealand weightlifter Laurel Hubbard, and MMA fighter Alana McLaughlin.
"Today we recognize the men who've hacked the system," says the narrator as a background singer warbles "hacked the system."
"Once mediocre in the men's division, now cream of the crop in the women's," the narrator continues. "You couldn't cut it with the boys, so you pushed women off the podium. Because without you, sports would be fair. Without you, women's sports would be for, well, women."
The ad parody released Monday comes with Anheuser-Busch facing a national backlash for honoring transgender influencer Dylan Mulvaney on a Bud Light can for marking 365 days of "girlhood."
The "Real Men of Genius" television and radio ad campaign plugging Bud Light ran from 1998 to 2001.
Because woke and beer shouldn't be in the same brew…https://t.co/vT9zCbDLvZ pic.twitter.com/3xrP2WyMgl


— Team DeSantis 🐊 (@teamrondesantis) April 18, 2023
The DeSantis team emphasized the governor's bona fides on women's athletics. Mr. DeSantis signed in June 2021 the Fairness in Women's Sports Act, which requires scholastic athletes competing in single-sex sports to do so based on their biological sex.
Mr. DeSantis also issued a proclamation declaring Florida-born swimmer and Olympic silver medalist Emma Weyant the rightful winner at the 2022 NCAA championships in the 500-yard freestyle.
Ms. Weyant placed second to Ms. Thomas, the first male-born athlete to win an NCAA Division I women's title.
Ms. Thomas later insisted that "trans women are not a threat to women's sports." Supporters of transgender athletes insist that "trans women are women" and should be able to compete based on their gender identity.
The debate is emerging as a potent issue for 2024. Former President Donald Trump, a candidate for the Republican presidential nod, has said he would ban biological males in female sports.
The Biden administration's proposed federal rule released earlier this month would invalidate blanket state bans and require schools to show that fairness and safety would be harmed by transgender participation in individual sports.


[ad_2]

Source link