[ad_1]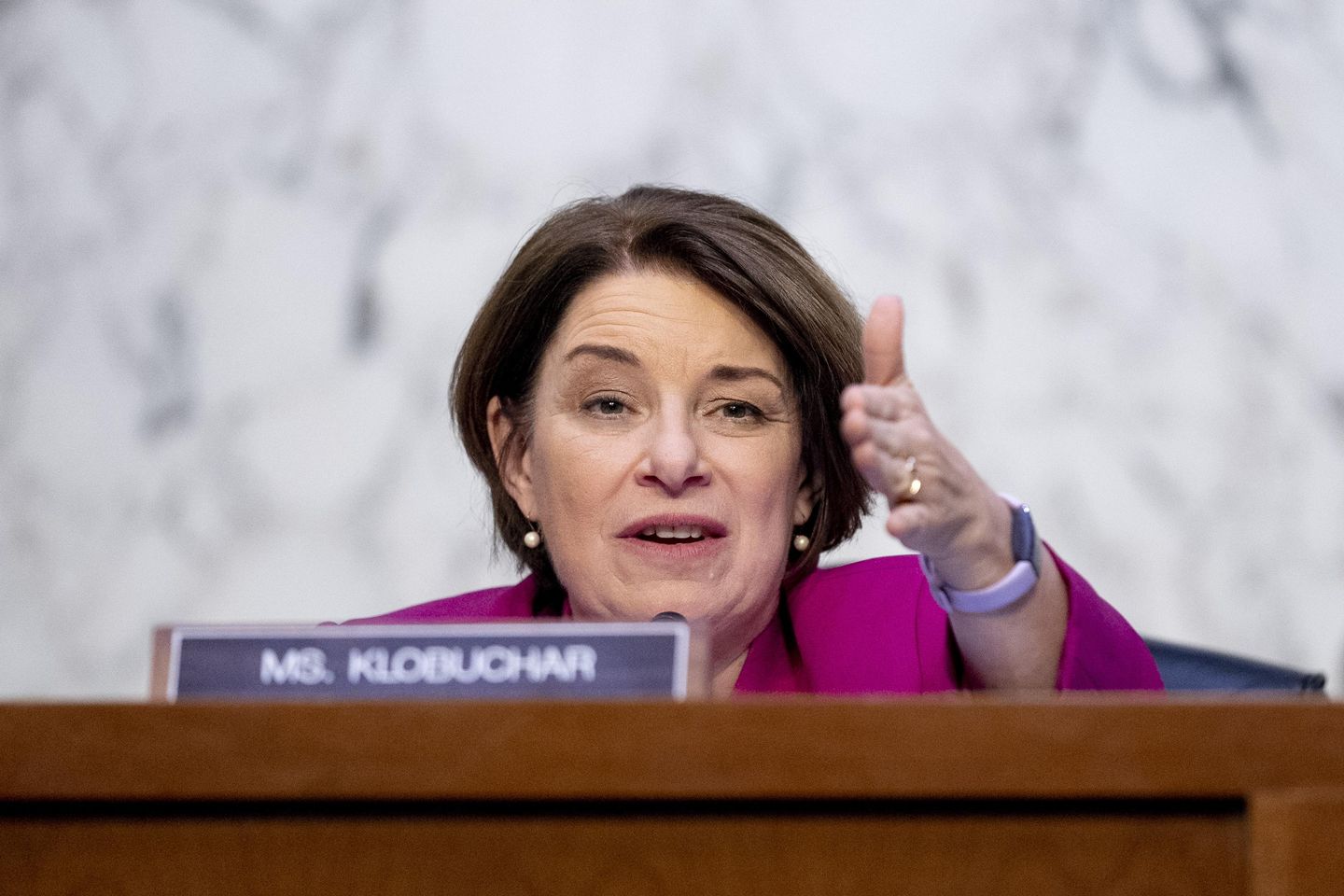 A bipartisan coalition of senators is renewing the battle with Big Tech over legislation that intends to give news publishers more leverage to negotiate with major tech platforms such as Facebook and Google about advertising and distribution of news content.
Sen. Amy Klobuchar, a Minnesota Democrat who leads the Senate's antitrust panel, has revived the Journalism Competition and Preservation Act with support from six Democrats and seven Republicans in the upper chamber.
"To preserve strong, independent journalism, news organizations must be able to negotiate on a level playing field with the online platforms that dominate news distribution and digital advertising," Ms. Klobuchar said in a statement. "Our bipartisan legislation ensures that media outlets can band together and negotiate for fair compensation from the Big Tech companies that profit from their news content, allowing journalists to continue their critical work." 
The battle over the bill has raged perennially since 2018, with Big Tech emerging unscathed thus far. Facebook's parent company Meta worked to kill the bill again in 2022 and threatened to remove news on its platforms in December if the bill was inserted into a major annual defense bill. 
Asked about the new push to pass the bill, Meta pointed The Washington Times to its warning in December. 
"If Congress passes an ill-considered journalism bill as part of national security legislation, we will be forced to consider removing news from our platform altogether rather than submit to government-mandated negotiations that unfairly disregard any value we provide to news outlets through increased traffic and subscriptions," Meta spokesperson Andy Stone said on Twitter in December 2022. 
Sen. John Kennedy, Louisiana Republican, said those negotiations are needed for local newspapers in Louisiana. 
"Tech giants like Facebook and Google are hammering local publications by keeping them from making a profit on Big Tech platforms — and it's killing local journalism," Mr. Kennedy said in a statement. "This bill supports the little guy by allowing local news providers to better negotiate with tech companies for the earnings they deserve."
Mr. Kennedy's office said the new antitrust journalism bill intends mainly to protect small and independent publishers in negotiations with Big Tech, particularly outlets that express conservative viewpoints. The negotiating power protections proposed in the legislation would not apply to large publishers such as The New York Times and The Washington Post, according to the Louisiana Republican's office. 
Ms. Klobuchar's office identified other senators sponsoring the bill as Democratic Sens. Richard Blumenthal of Connecticut, Cory A. Booker of New Jersey, Richard J. Durbin of Illinois, Joe Manchin III of West Virginia and Sheldon Whitehouse of Rhode Island; and Republican Sens. Bill Cassidy of Louisiana, Susan M. Collins of Maine, Steve Daines of Montana, Lindsey Graham of South Carolina, Cynthia Lummis of Wyoming and Roger Wicker of Mississippi.
Google did not immediately respond to a request for comment.
The News Media Alliance, a coalition of news publishers including The Washington Times, has lobbied in support of the Journalism Competition and Preservation Act. The Alliance applauded the bill's reintroduction in a statement saying the time is now to pass the antitrust journalism bill.  
• This article was based in part on wire-service reports.


[ad_2]

Source link