[ad_1]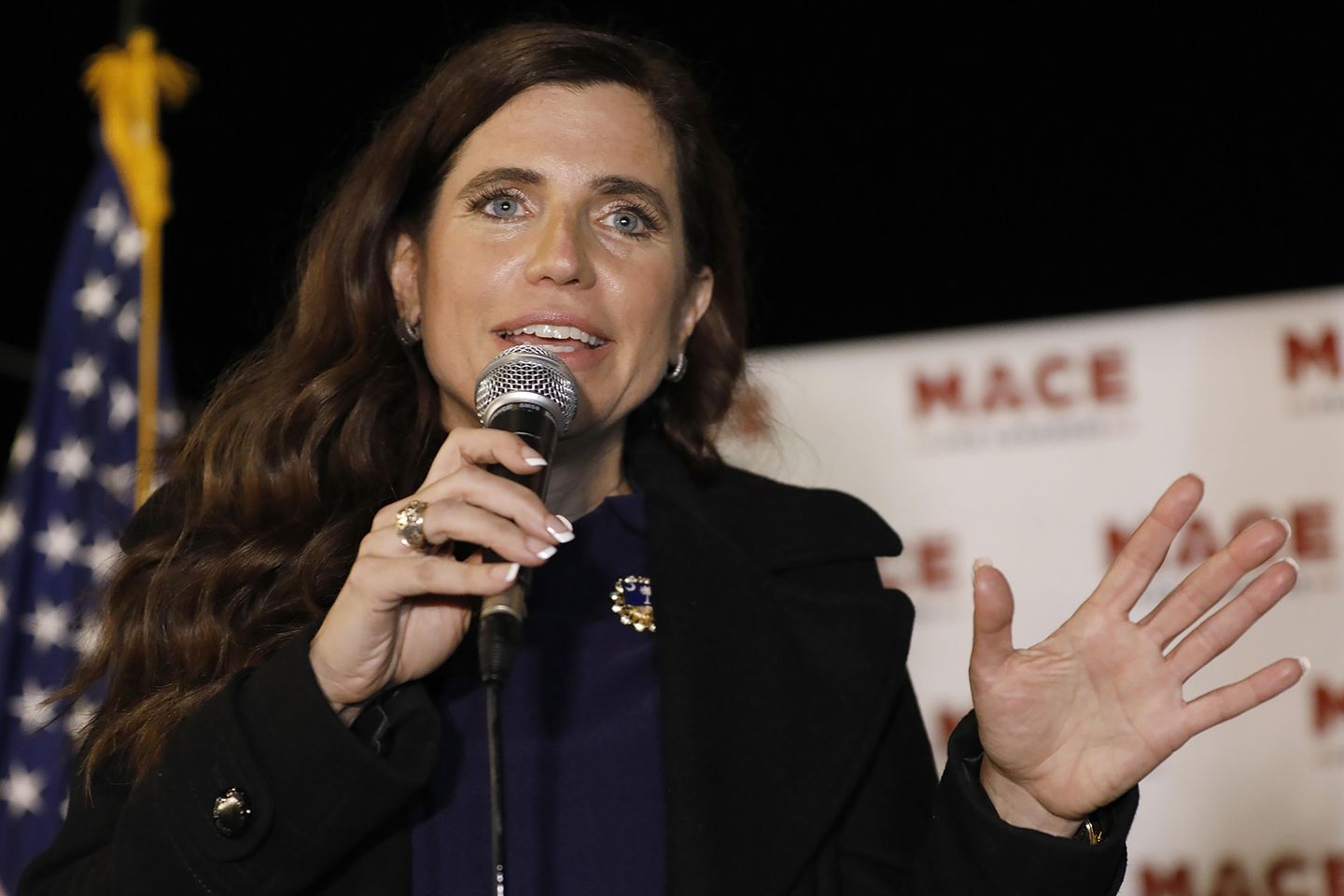 A federal judge's hold on the abortion pill should be viewed as more of a suggestion than an order, as far as a growing number of lawmakers are concerned.
Rep. Nancy Mace, South Carolina Republican, sided Monday with a pair of congressional Democrats calling for the Biden administration to ignore U.S. District Judge Matthew Kacsmaryk's preliminary injunction on mifepristone, one of two drugs used in the abortion-pill regimen.
Asked if she thought the administration and the Food and Drug Administration should ignore the order, Ms. Mace replied: "I would, yes."
"This is an FDA-approved drug," said Ms. Mace on "CNN This Morning." "I support the usage of FDA-approved drugs even if we might disagree. It's not up to us to decide as legislators or even as the court system whether or not this is the right drug to use or not."
She added: "So I agree with ignoring it at this point, but there are other lawsuits that are happening right now in other states as well over this issue."
The Justice Department announced Friday it would challenge the order suspending the FDA's 2000 approval of mifepristone for pregnancy termination, which Judge Kacsmaryk anticipated.
---
SEE ALSO: Wyden, AOC urge Biden to 'ignore' judge's order blocking abortion pill
---
In his decision, the Trump-appointed judge based in Amarillo, Texas, placed a one-week hold on the injunction to allow the administration the opportunity to appeal his ruling, which places a temporary hold on the drug pending the outcome of a lawsuit filed by pro-life medical groups and doctors.
Adding to the drama surrounding Friday's ruling was a conflicting order by an Obama-named federal judge in Spokane preventing the FDA from blocking access to mifepristone in 17 states and the District of Columbia.
Sen. Ron Wyden, Oregon Democrat, and Rep. Alexandria Ocasio-Cortez, New York Democrat, both called Friday for the Biden administration to ignore Judge Kacsmaryk's order.
Health and Human Services Secretary Xavier Becerra indicated Sunday that ignoring the injunction is under consideration, saying "everything is on the table" — a comment that raised concerns about the administration setting a precedent of dismissing court decisions with which the executive branch disagrees.
"Calls to ignore the ruling are extremely troubling and show a reckless disregard for the rule of law," Carrie Severino, president of the Judicial Crisis Network, told The Washington Times.
Republican @NancyMace says she believes the FDA should ignore the Texas judge's ruling. "This is an FDA approved drug. Whether you agree with its usage or not, that's not your decision. That is the FDA's decision." pic.twitter.com/wGJBunurcL


— Kaitlan Collins (@kaitlancollins) April 10, 2023
---
SEE ALSO: Biden HHS secretary says ignoring court order against abortion pill is 'on the table'
---
Ms. Mace, who has a pro-life voting record, said that the vast majority of Americans would support the FDA's approval of mifepristone to remain in place.
"We've got some extreme views on this issue, but 90% of America is somewhere in the middle, and I think that 90% would be OK with listening to the FDA rather than a judge who used an old law that was determined unconstitutional by the Supreme Court," said Ms. Mace. "I think the vast majority of Americans would support that decision."
Rep. Tony Gonzales, Texas Republican, warned that the House Appropriations Committee may get involved if the Biden administration disregards the court order.
"There may become a point where House Republicans on the appropriations side have to defund FDA programs that don't make sense," he said Sunday on CNN.
The two-pill abortion protocol, which has become the most common method of pregnancy in the nation, is approved for ending pregnancies up to 10 weeks gestation.
— Ramsey Touchberry contributed to this report.


[ad_2]

Source link