[ad_1]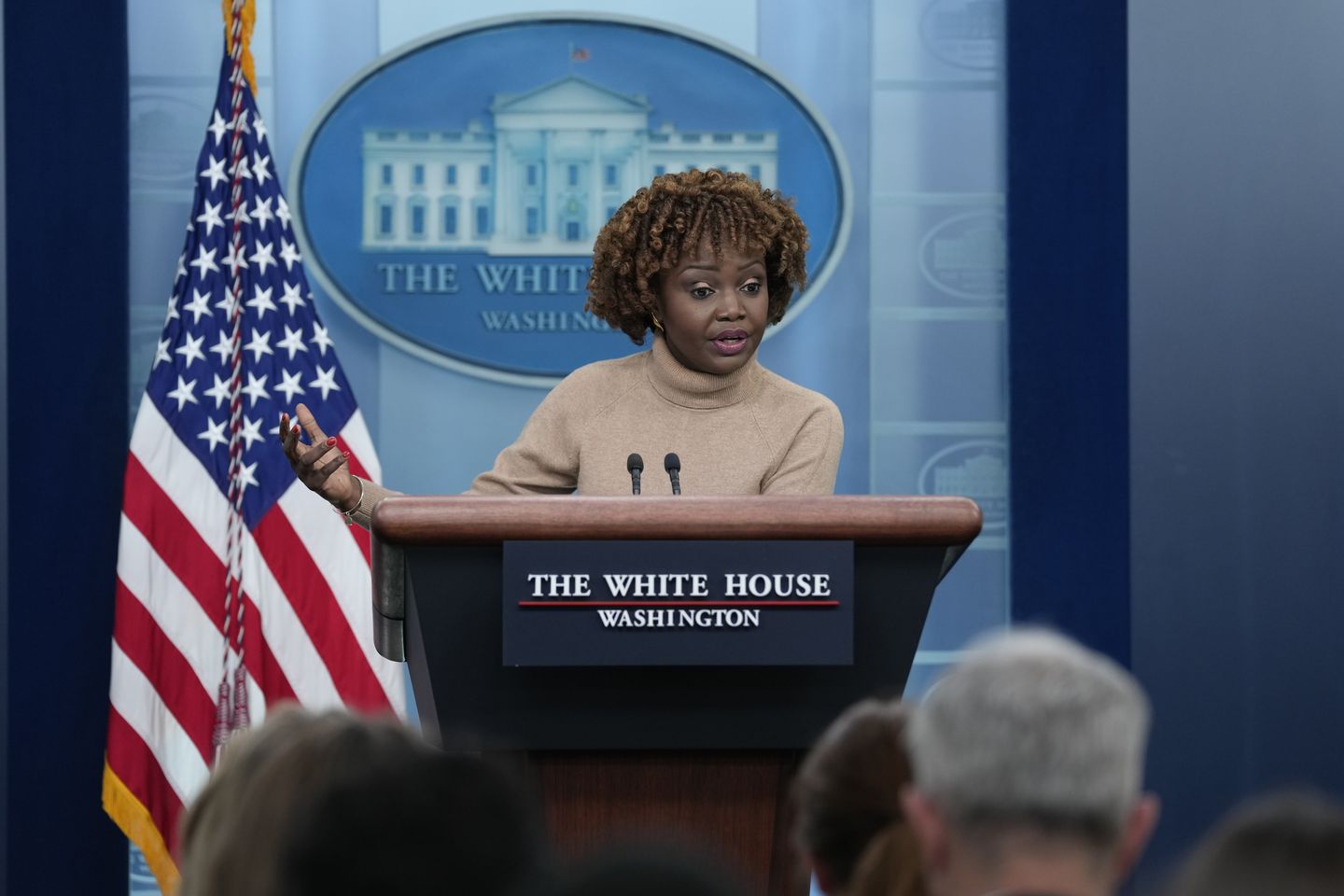 The White House went on defense Thursday after President Biden signaled he won't veto a Republican-led measure to end the national COVID emergency, miffing lawmakers in his own party who say they were misled by the administration when they voted in droves to swat down the bill.
White House press secretary Karine Jean-Pierre was again forced to defend her boss from Democrats' barbs just weeks after Mr. Biden declined to veto a Republican-led bill to overturn the District of Columbia's crime overhaul after signaling that Democrats needed to vote against it.
Ms. Jean-Pierre said despite opposing the repeal of the emergency designation concerning the coronavirus in January, the Senate's final passage of the bill on Wednesday closely aligns with the White House's plans to wind down the national emergency status in May.
"We are in a different place and time than we were in January," she said. "We've been winding down authorities over the last … two months, and the national emergency lifting just a few weeks before the public health one will not impact our efforts to do so in an orderly way."
The White House warned in a Statement of Administration Policy in January that the Republican-led bill to do away with the national emergency would "create wide-ranging chaos and uncertainty throughout the health care system." That warning prompted nearly 200 House Democrats to vote against the bill in February. Despite their opposition, it passed the House in a 229-197 vote.
The Senate easily passed the measure 68-23 on Wednesday before the White House signaled that Mr. Biden would not in-fact veto the bill. 
---
SEE ALSO: White House says Biden will veto bill to overturn D.C. police reform if it reaches his desk
---
In the lead-up to the vote, the administration released its plan to wind down the public health emergency status on May 11.
The perceived reversal by the White House prompted a backlash among some Democrats who decried what they saw as the administration's lack of coordination with lawmakers.
Rep. Abigail Spanberger, Virginia Democrat, bashed the White House for its "kindergarten-level cooperation," according to Axios.
Several Democrats told reporters that they were "blindsided," "shocked" and "disappointed" by the administration's latest about-face.
Ms. Jean-Pierre, though, blamed lawmakers for reading too much into the administration's warning of chaos in January.
"Look, if the president was planning to veto this legislation, the SAP would have said so," she said. "That's how the SAPs work. Certainly members of Congress know that."
For more information, visit The Washington Times COVID-19 resource page.


[ad_2]

Source link